Ultimate 2023 Sturgis Rally Guide – Schedules – Events – Concerts – Live Webcams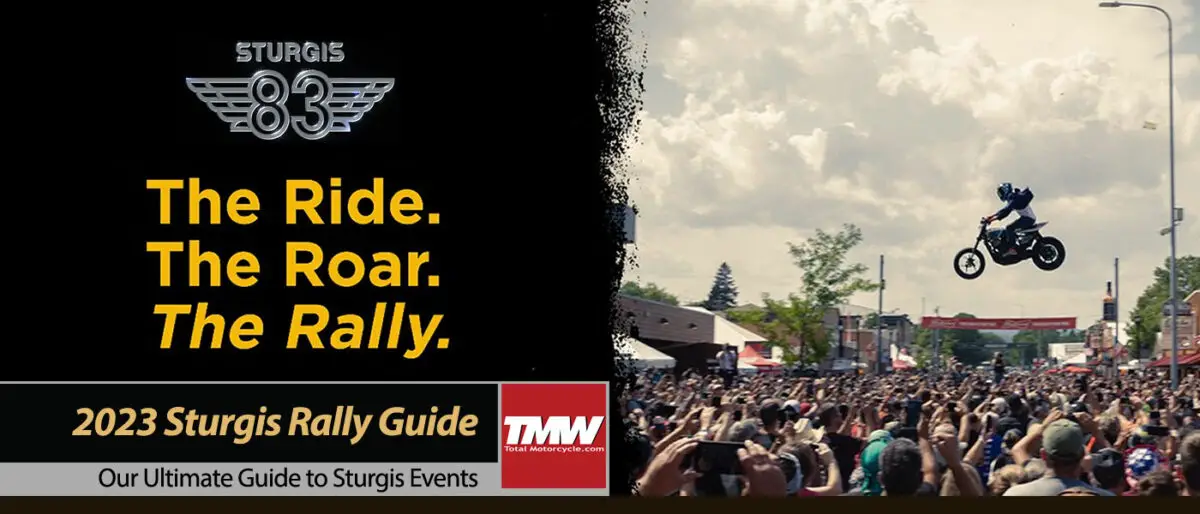 https://www.totalmotorcycle.com/ultimat ... e-webcams/
Total Motorcycle's legendary 2023 Strugis Motorcycle Rally Guide is back again! Did you think our 2022 Sturgis Rally Guide was big last year? For 2023 we have went bigger, badder, louder and more extreme! Share our 2023 Sturgis Motorcycle Rally Event Guide, LIVE and UPDATED DAILY from Strugis, spread the word! With Opening Ceremonies Award-Winning Performer: Loop Rawlins, amazing Opening Parade, awe-inspiring flag procession and hundreds of thousands of motorcycles, what is there not to love?
Full schedules, all events, concert listings, rides and rocking venues, even more live webcams plus when and where EVERYTHING Strugis will be happening! With everything on one page it's easy to reference and share with others…
The Ride. The Roar. The Rally. It is The BIGGEST, CRAZYIST AND BADDEST Motorcycle event of the year is here and Total Motorcycle has the ULTIMATE Legendary 83nd Sturgis Motorcycle Rally Guide for you!
Welcome to Sturgis 83!
Looking for an awesome ride for Strugis? Check out our latest 2023 and 2024 motorcycle models from 40 manufacturers right here on Total Motorcycle! More vintage? We also have you covered from 1934 to 2023 as well… that's 90 YEARS of Motorcycles! We have more motorcycles than on the streets of Sturgis.
See past years of coverage of the Sturgis Motorcycle Rally on Total Motorcycle right here.
https://www.totalmotorcycle.com/ultimat ... e-webcams/