First Look: Updated 2024 Honda Motorcycle Line-up!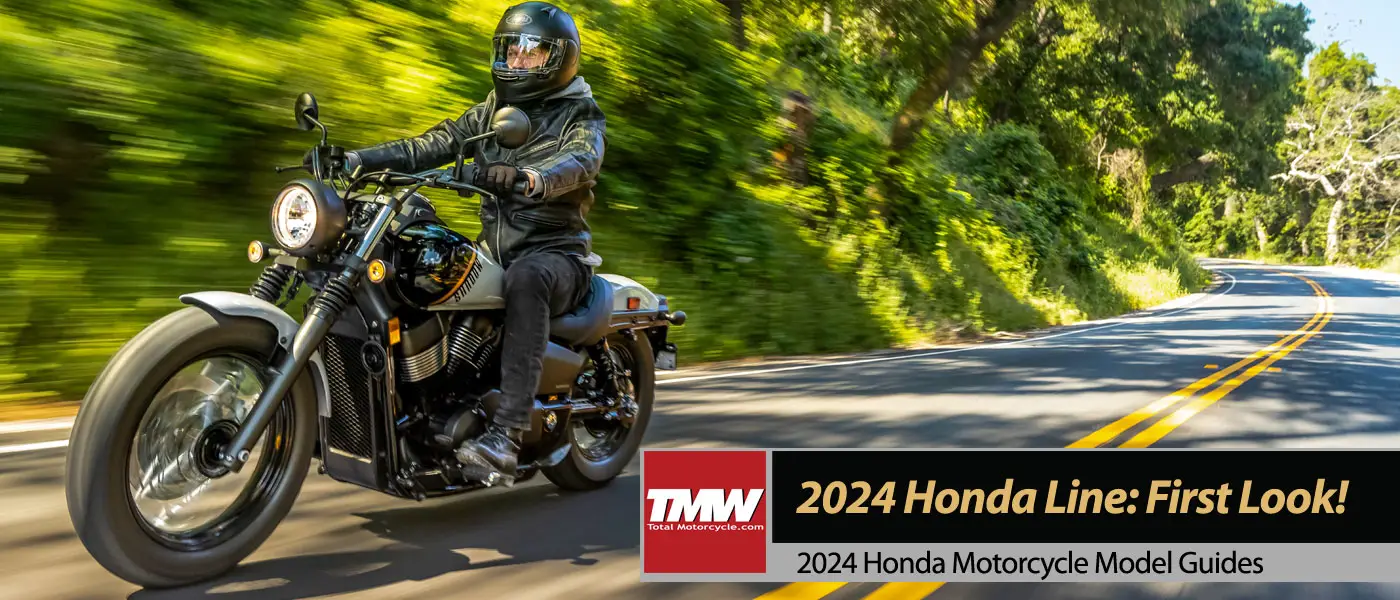 https://www.totalmotorcycle.com/first-l ... e-line-up/
Top motorcycle manufacturer, Honda, has officially releases their new and updated models for 2024! New Honda Scrambler line for the U.S. Market based on 1960's heritage with the new Honda SCL500, to the finally updated 2024 Honda Shadow Phantom cruiser with both performance and styling updates to new scooters like the ADV160 and the return of some of your favorite models too like the 2024 Honda Shadow Aero, 2024 Honda Grom, and Ruckus! Join TMW is our First Look: Updated 2024 Honda Motorcycle Line-up and see what you would love to ride, love to own… The best motorcycle information resource on the entire internet and you just found it: Total Motorcycle!
TMW brings you the best best in motorcycling guides, information, news, events and rider inspiration on a daily and the weekly. Check out the latest 2024 Motorcycle Models and the 2023 Motorcycle Models right here as well as our 1970 to 2022 Motorcycle Model Guides!
Enjoy discovering the new and the all in one place!
Cruiser
– 2024 Honda Shadow Phantom – (USA)
– 2024 Honda Shadow Phantom ABS – New model (USA)
– 2024 Honda Shadow Aero – (USA)
– 2024 Honda Shadow Aero ABS – (USA)
MiniMOTO
– 2024 Honda Giorno – (Canada)
– 2024 Honda Ruckus
– 2024 Honda Grom
– 2024 Honda Grom ABS
– 2024 Honda Grom SP – New model
Scooters
– 2024 Honda ADV160 – New model
– 2024 Honda Metropolitan – (USA)
https://www.totalmotorcycle.com/first-l ... e-line-up/