Inspiration Friday: VAHNA Motorcycle Film Festival 2023
https://www.totalmotorcycle.com/inspira ... ival-2023/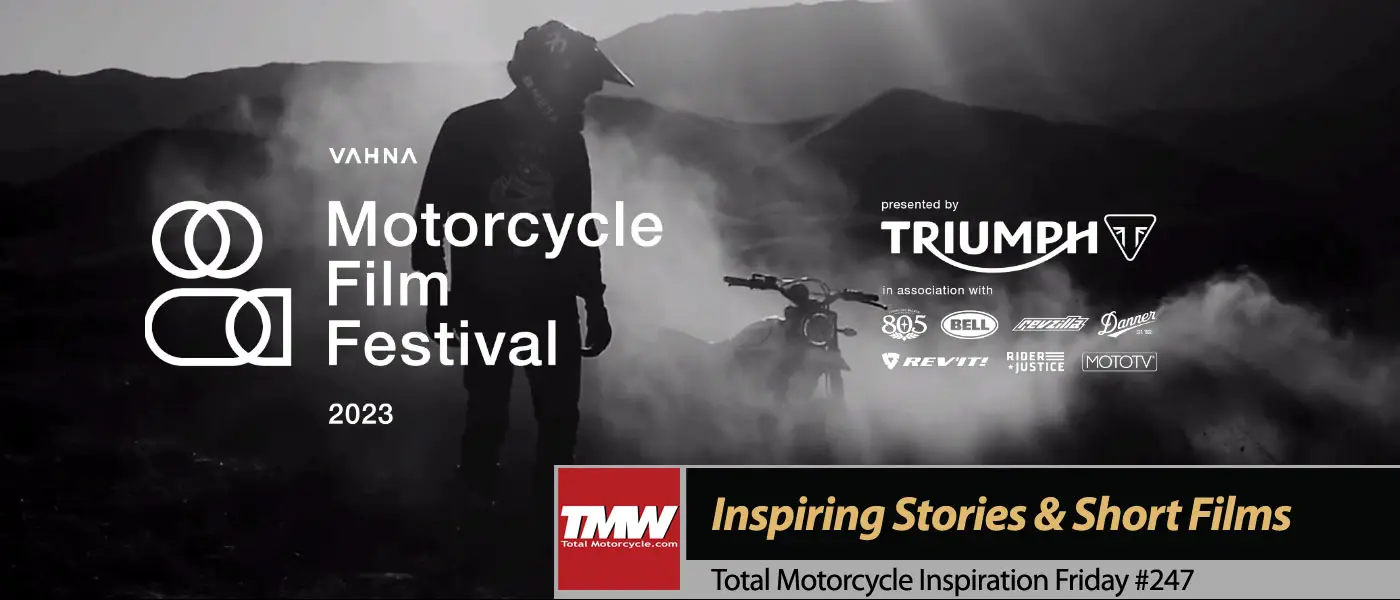 Enjoy watching inspiring short films and hearing inspiring motorcycle stories? Calling all filmmakers to read this week's Inspiration Friday: VAHNA Motorcycle Film Festival 2023! Do you have a passion for motorcycles and a talent for capturing the essence of riding on film? Want to win a brand new 2024 Triumph Bonneville T120? Then Total Motorcycle, VAHNA and Triumph Motorcycles have a deal.
Welcome to the first annual VAHNA Motorcycle Film Festival! A film competition and festival tour celebrating the art of motorcycle cinematography that offers filmmakers a platform to showcase their unique storytelling abilities and creative vision to the world. Entries are open to anyone who is passionate about motorcycles and has a talent for capturing the essence of riding on film.
The 10 total selected films will be shown in theaters during a 6-city US tour between October 2023 to April, 2024. Tentative inaugural festival cities to are Atlanta, Denver, Phoenix, Los Angeles, Portland, and Austin. So get out there, watch and/or create, have fun and be inspired!
Each week Total Motorcycle brings you the most inspiring motorcycling stories, events, festivals, rallies, news and rides like no none else, anywhere on the internet!
https://www.totalmotorcycle.com/inspira ... ival-2023/