New 2024 KTM Motocross & Enduro Lineup: Go Wild!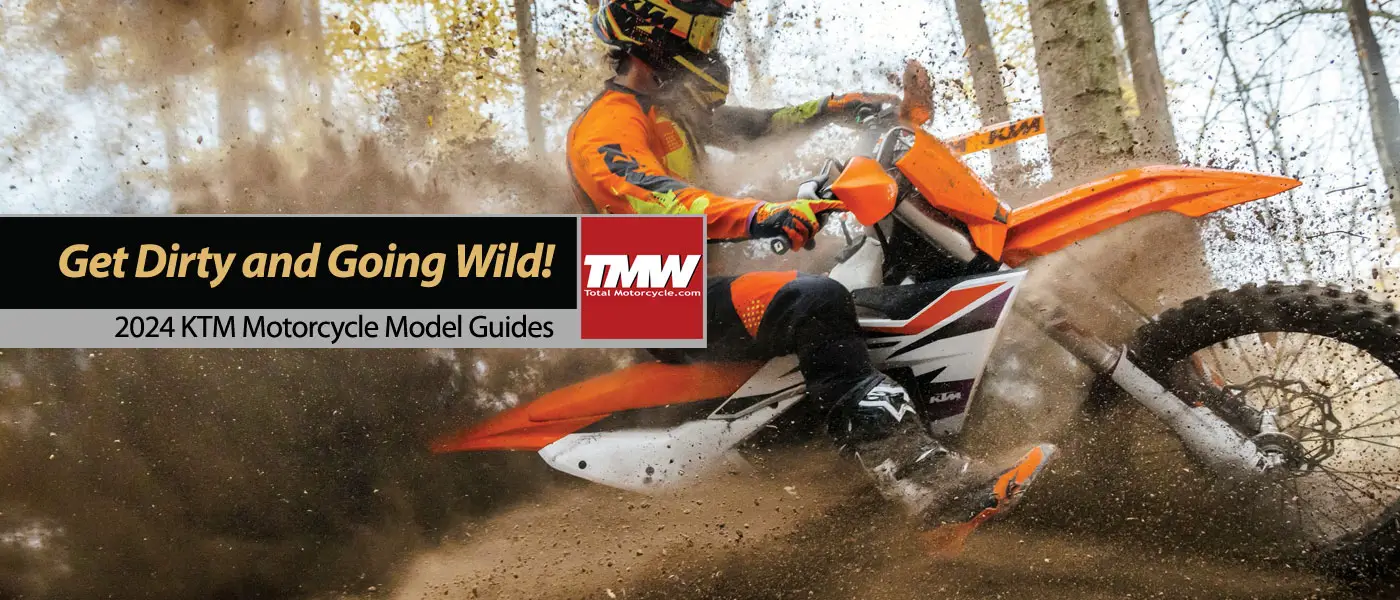 https://www.totalmotorcycle.com/new-202 ... p-go-wild/
Get Dirty and Go Wild with the new 2024 KTM Motocross & Enduro Lineup! Sleeker, slimmer, and engineered to provide riders with unmatched levels of control, the 2024 KTM SX Motocross and XC Enduro range offers a superiority shot onto the podium as the most innovative and highest-performing READY TO RACE production motocross machines ever built. 11 new models await those brave enough to tackle the dirt head-on. This may also be your last chance to get a new 2-Stroke motorcycle as well as not many manufacturers are offering them anymore (Yamaha is the other one that comes to mind).
You have found the very best, award winning 2023 and 2024 Motorcycle Model guides on the entire internet (or your money back!). Our 2024 KTM Model Guides are starting to fill up with new models with more arriving each week as they are released. Enjoy!
Aggressive, innovative and highest-performing dirt and mud loving 2-wheels out there…Go Wild!
Enduro – 4 Stroke
– 2024 KTM 450 XC-F – Revised
– 2024 KTM 350 XC-F – Revised
– 2024 KTM 250 XC-F – Revised
Enduro – 2 Stroke
– 2024 KTM 300 XC – Revised
– 2024 KTM 250 XC – Revised
– 2024 KTM 125 XC – Revised
Motocross – 4 Stroke
– 2024 KTM 450 SX-F – Revised
– 2024 KTM 350 SX-F – Revised
– 2024 KTM 250 SX-F – Revised
Motocross – 2 Stroke
– 2024 KTM 250 SX – Revised
– 2024 KTM 125 SX – Revised
https://www.totalmotorcycle.com/new-202 ... p-go-wild/