Inspiration Friday: 2023 Ducati #WeRideAsOne Worldwide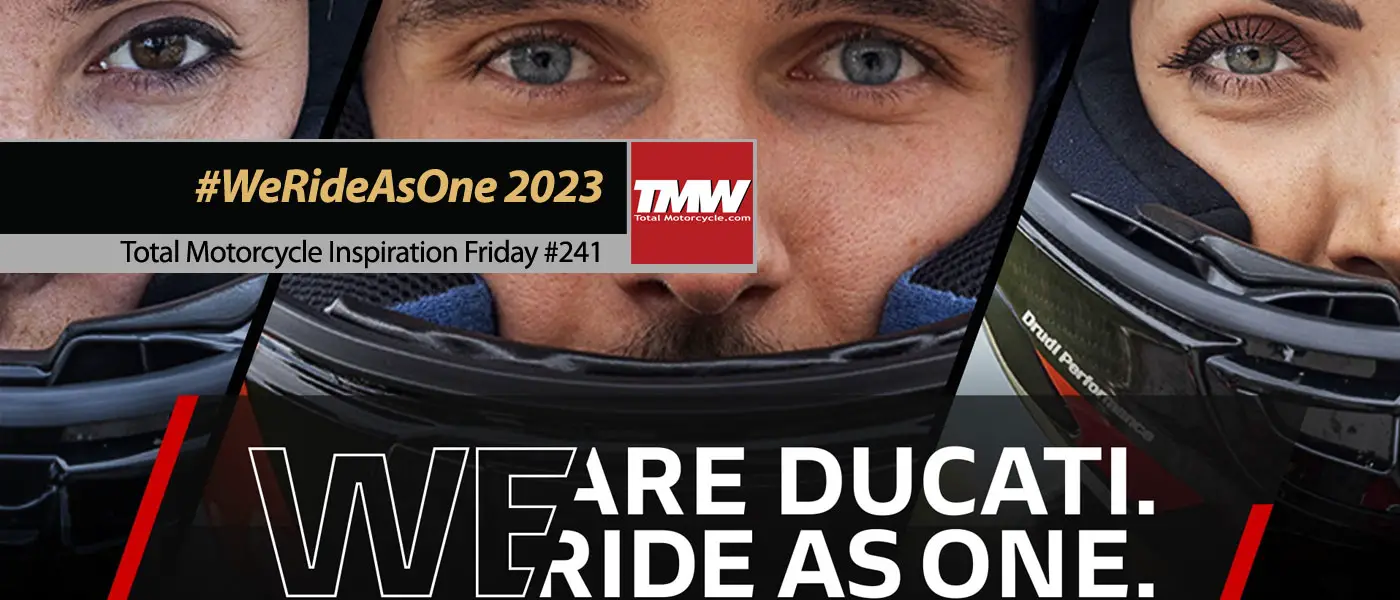 https://www.totalmotorcycle.com/inspira ... worldwide/
Welcome to Inspiration Friday: 2023 Ducati #WeRideAsOne Worldwide event and event guide! While many motorcycle sites are posting just the event press release TMW goes deeper with event listings, what do expect, where to go and detailed information you won't find anywhere else on one page!
From the Texas, London, Dublin, Madrid, Tokyo, Avignon, Munich, Dubai, Rome, Milan, São Paulo, Rio de Janeiro, Curitiba, Brasilia, and many others cities around the world will host the second edition of a format that emerged in preparation for World Ducati Week 2022! Ducati's #WeRideAsOne 2023 is an event not to miss.
Check out our 2023 and 2024 Ducati Motorcycle Model Guides on Total Motorcycle today. Just like 2023 Ducati #WeRideAsOne Worldwide event, it's the cat's meow!
Total Motorcycle would like to thank Ducati as well as our 400 million of motorcycle riders and enthusiasts who visit and support TMW for inspiring us to bring you this week's Inspiration Friday: 2023 Ducati #WeRideAsOne Worldwide!
Each week we bring you another Inspiring Motorcycle story to inspire you to get out and ride.
Join Total Motorcycle here and help us by joining Total Motorcycle's new YouTube Membership and $1/mo Patreon channels. Please help us help riders, support motorcyclists and motorcycling worldwide today.
https://www.totalmotorcycle.com/inspira ... worldwide/