New Mid-sized 2023 Honda CB Motorcycles Launch!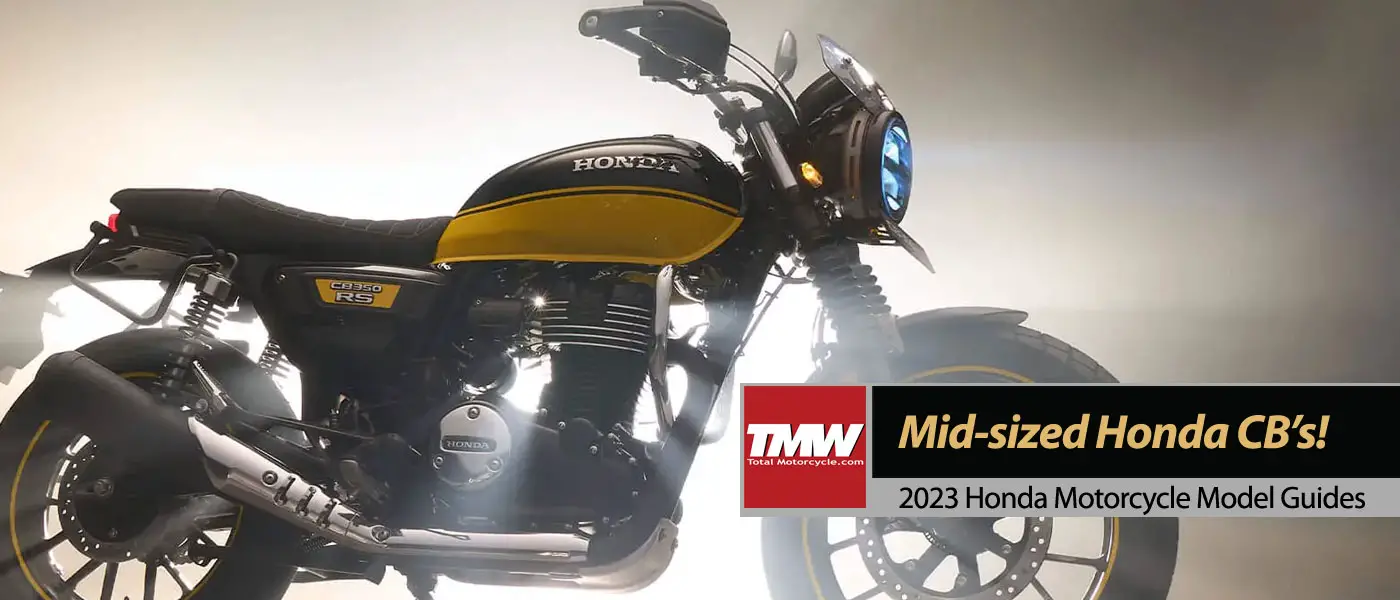 https://www.totalmotorcycle.com/new-mid ... es-launch/
I started on a 1980 Honda CB400T, my wife on a 1981 Honda CB400T. Smaller 250-500cc make great go-anywhere rider-friendly bikes. Honda gets it and a pair of new mid-sized 2023 Honda CB motorcycles launch. 2023 Honda CB350RS and 2023 Honda CB350 H'Ness from $2,559 to $2,619 USD. Your asking, wait what? $2,600 for a new do-it-all 2023 Honda CB?
Where do I pick a dozen of these up? Well, that's a sad news, unless you decide to write your local Honda dealer, you'll have to travel to India! But that's not fair you say, we in North America deserve these beautiful pair of Honda CB's too! I know, I agree. We could really use more new inexpensive motorcycles in North America and we would welcome a slew of new riders that would go with them.
At Total Motorcycle we feature special and unique new motorcycles from all over the world in our motorcycle model guides so if you think you know what's available in your country you may be shocked to find what's available next door. Our 2023 and 2024 Motorcycle Model Guides, the best in the business bar none.
Come on Honda, bring em to America! Get those new riders on CB's again, like I did and millions of others like me.
Think about it Honda. Total Motorcycle would not existed if it wasn't for a Honda CB.
READ ON...
https://www.totalmotorcycle.com/new-mid ... es-launch/