Inspiration Friday #206: 2022 Pure & Crafted Festival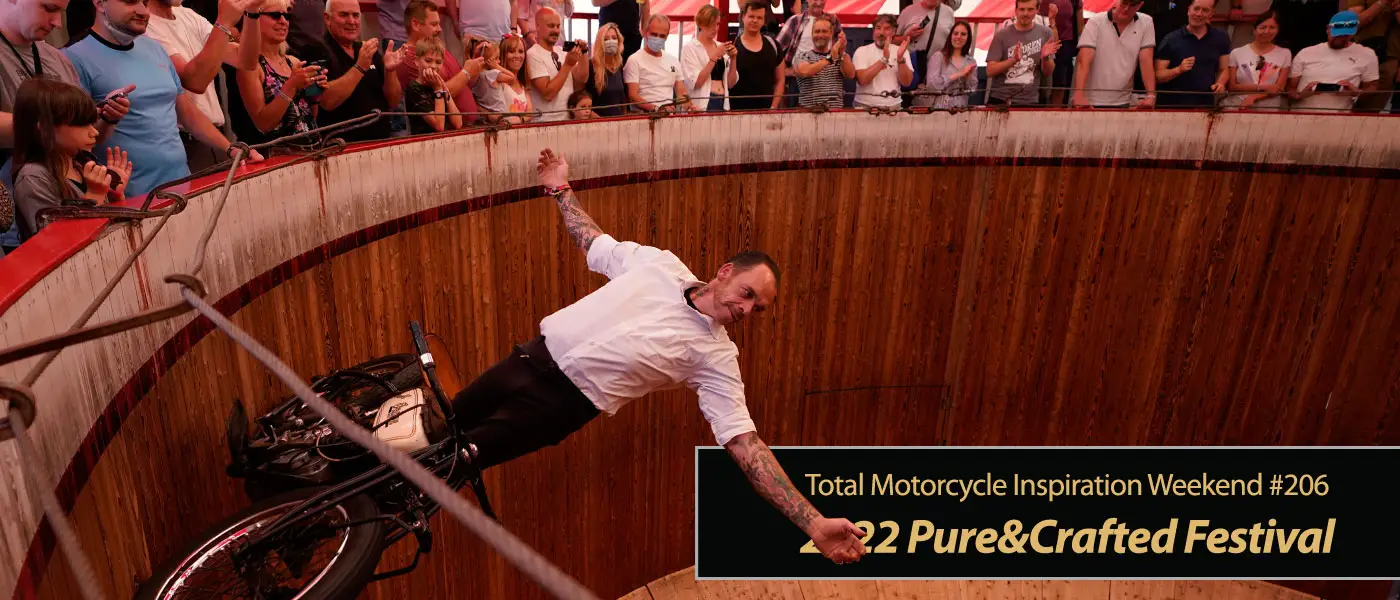 https://www.totalmotorcycle.com/inspira ... -festival/
17000 motorcyclists is what happens when you combine BMW Motorrad Days 2022 and 2022 Pure&Crafted Festival events together on the same weekend. Add an usual mix of hand-crafted music, motorbike culture and new-heritage lifestyle and you get worldwide attention. Blend streetbike stunt shows along with trial and FMX shows, wall-of-death, motorbike Customizing, motor racing enthusiasts meeting WorldSBK racers, no-license training sessions, Kids Area, numerous exhibitors, Live Music Stage and party atmosphere and the question was… WHERE WHERE YOU?
This week's Inspiration Friday #206: 2022 Pure & Crafted Festival wrap-up has everything you need and/or ever wanted to know about this amazing festival and event, all from Total Motorcycle. As each week for 4 years we bring you inspiring events, stories, news and so much more to our readers. I hope you enjoy reading them each and every week. If you missed one or a few hundred Inspiration Friday's, catch up today right HERE.
Also check out the newest 2023 BMW motorcycle models on Total Motorcycle as well, we feature the VERY BEST 2023 motorcycle model guides, each guide hand-crafted from media/press only information from the USA, Canada, Europe and Australia.
Inspiration Friday #206 2022 Pure & Crafted Festival
Total Motorcycle would like to thank BMW and Pure & Crafted Festival as well as the hundreds of millions of motorcycle riders who visit TMW for inspiring us to bring you this week's Inspiration Friday: 2022 Pure & Crafted Festival! Each week we bring you another Inspiring Motorcycle story to inspire you to get out and ride!
Join Total Motorcycle here and help us by joining Total Motorcycle's new YouTube Membership and $1/mo Patreon channels. Please help us help riders, support motorcyclists and motorcycling worldwide today.
https://www.totalmotorcycle.com/inspira ... -festival/