Inspiration Friday: Speed Danger Adrenaline & Femmes Fatales!
https://www.totalmotorcycle.com/inspira ... s-fatales/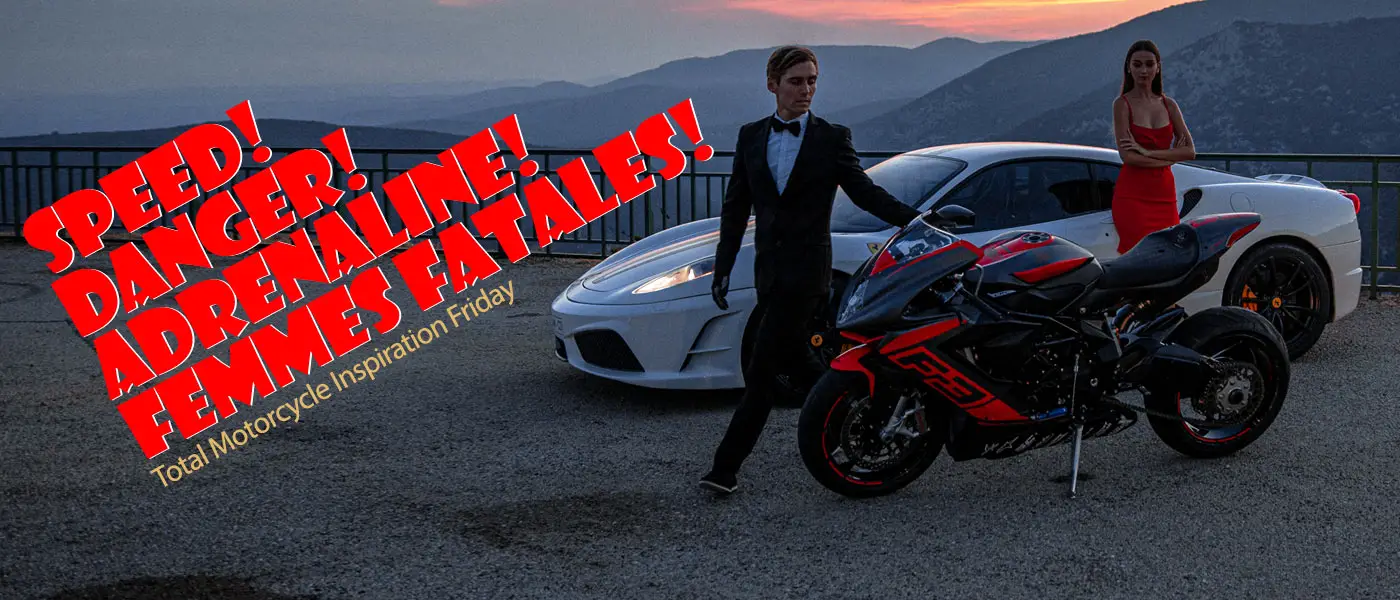 Grab a martini, shaken, not stirred as Total Motorcycle brings you another blockbuster Inspiration Friday: Speed Danger Adrenaline & Femmes Fatales! No Netflix subscription required. Mr. Nogues is "Back in Black" with a vengeance in a new episode inspired by spy movie. While not staring Daniel Craig or Sean Connery, Mr. Nogues has all the excitement of a James Bond movie with "No Time to Die"! Speed Danger Adrenaline & Femmes Fatales shaken with dream landscapes, luxury cars, fast motorcycles and a zest of humor. And yes, Thibaut is wearing a black tie on a black MV Agusta.
While we at Total Motorcycle can't tell you how to become a world famous movie star, international spy or how to date femme fatales, we can inspire you to dare, dream and live dangerously* (*If you are going to live dangerously please wear a full face helmet!).
If you are interested in taking on a James Bond career, may we suggest checking out 2021 Motorcycle Model guides to choose your spy ride?
Each week Total Motorcycle brings you these wonderfully unique Inspiration stories to get you to discover, dream and ride. Be the best you and support TMW today to help us continue bringing news, reviews and unique content to million of riders worldwide! Support us for just $1 a month over at Patreon. We don't sell anything so every dollar counts.