New 2021 BMW Models & Upcoming Review… Delivered!
https://www.totalmotorcycle.com/new-202 ... delivered/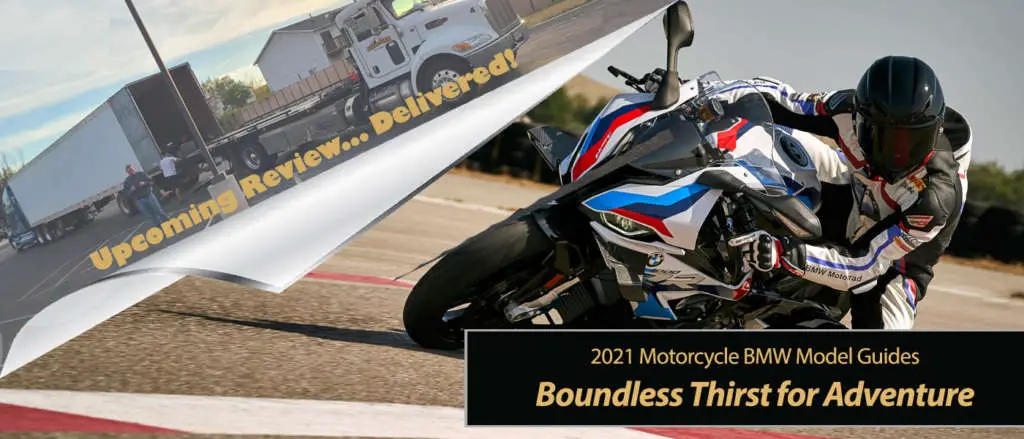 Good morning, good morning! Two exciting pieces of news to share with our readers; the new 2021 BMW models & upcoming review is here and our special secret review has been delivered! First, a ton of exciting new 2021 BMW motorcycles are here, new sportbikes, new adventure bikes, new touring bikes, new roadsters, new heritage and a new 1800cc engine! Second, what do you ride that comes in a 18-wheeler and needs a full sized tow truck to unload? Answer, it is our NEW long-term review vehicle (and yes, you need a helmet and motorcycle license for it). What is it? Read below and watch our special sneak peek trailer created just for you. The new Polaris Slingshot is one of the craziest vehicles on sale and we have it for not 1 or 2 weeks but 3 long weeks with unlimited mileage for our readers. We are also taking over a dozen lucky riders with us to experience the thrill and rush of the most powerful top of the line muscle trike.
https://www.totalmotorcycle.com/new-202 ... delivered/