Inspiration Friday: Ethics of Artificial Intelligence
https://www.totalmotorcycle.com/inspira ... elligence/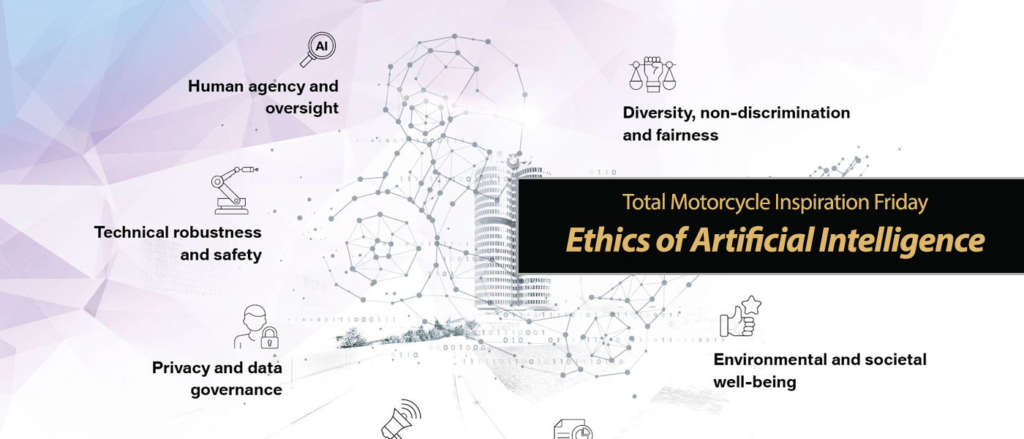 The Social Dilemma. Google, Twitter, Facebook, TikTok, Huawei, WeChat, Apple AI. Corporation AI. Take a deep dive with TMW into our Inspiration Friday Ethics of Artificial Intelligence special. Artificial Intelligence surrounds us, when you turn on your TV, use your Smartphone, drive your Car, go to Work, it is this invisible world that influences everything in your daily life. How, Why and should You care?
The short answer is YES, you should care and because you should we as a society need principles covering the development, application, morals and ethics in the use of Artificial Intelligence and Smart Data. BMW defines these as:
....read the article on TMW darnit!

https://www.totalmotorcycle.com/inspira ... elligence/