Rider Inspiration: WorldSBK Racer Fitness Tips and Physical Training Program. Stay Fit!
https://www.totalmotorcycle.com/rider-i ... -stay-fit/
Staying Fit is difficult these days with gyms closed, fitness equipment scarcity, parks and tracks closed. So what do you do and how to you inspire yourself? Yamaha's riders show you what they are doing, share fitness tips, training programs and how they train to meet the physical demands of a grueling WorldSBK season. High-demanding sports require strength and conditioning, excellent nutrition and the right mindset is critical to succeed and our WorldSBK racer fitness tips will help you get on track!
People are having their daily routines interrupted due to the lockdowns and restrictions in place around the world so having a fitness program is so important today. Yamaha's advice: "We would say the most important thing is to keep in the habit of training regularly, no matter what that might look like, and keep it fun and interesting, whether it's simply exercising in other areas of your house or having a virtual challenge with friends or family so that you get the mental benefits as well as physical.
We (Total Motorcycle) hope you enjoy reading this week's Friday Inspiration and hope that it inspires you to get out there, stay fit and stay prepared for Spring Riding season!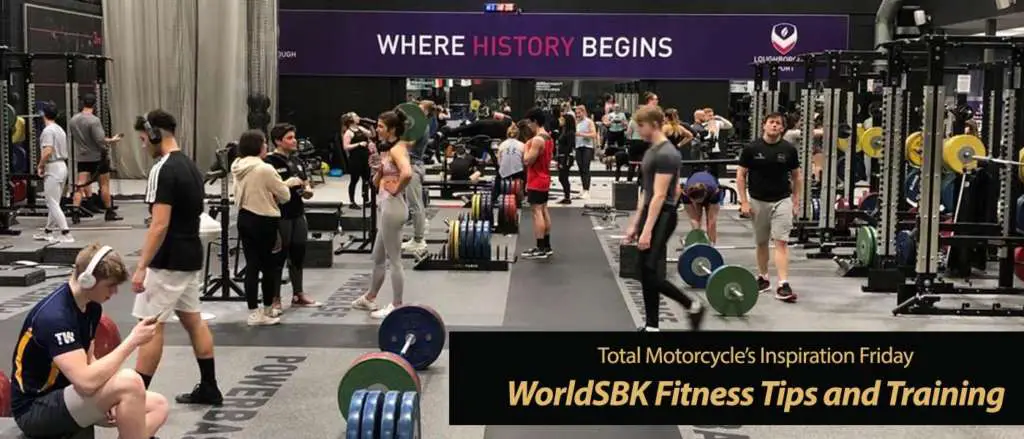 https://www.totalmotorcycle.com/rider-i ... -stay-fit/