Inspiration Friday: Gilead Remdesivir COVID Treatment & Slingshot Nominate a Hero Contest
https://www.totalmotorcycle.com/inspira ... o-contest/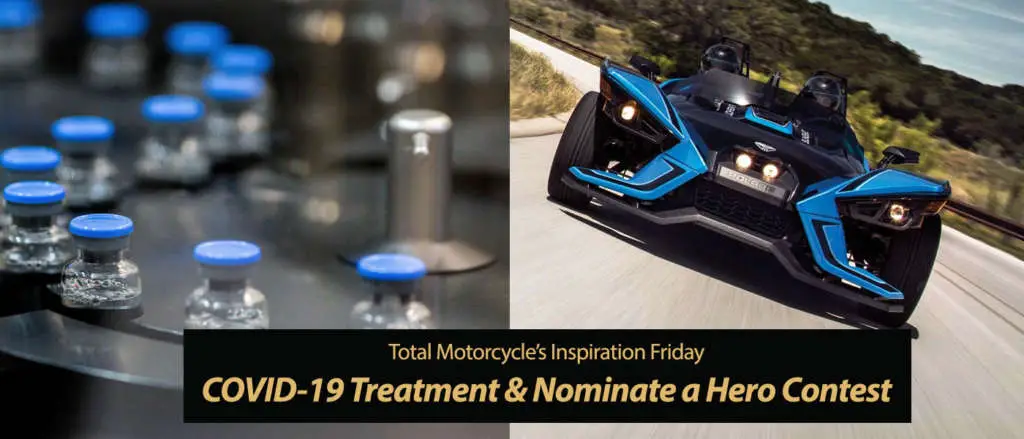 Today we have two inspirational news stories! An exciting potential COVID-19 treatment, Remdesivir by Gilead, is showing promise in clinical trails ( full reports included). Emergency access to Remdesivir outside of clinical trials for individual compassionate use is possible. For riders, Polaris is celebrating unsung heroes with a great contest to win one of four Polaris Slingshot three month rentals. Contest entry is easy, just share your stories about a medical professional, a first responder, grocery worker, an educator learning to teach from a far, a seamstress supporting a local medical facility, a young adult delivering food to the community, or a stay-at-home mom turned school teacher!
I hope you enjoy this weeks Inspirational stories on Total Motorcycle. We will continue to do this each and every Friday if you like the idea!
We would like to thank Polaris and Gilead for their positive contributions in these tough times and for inspiring us to create this weeks stories for you. If you would like to learn more about Polaris, Slingshot or Gilead's COVID-19 treatment read below or click on the links for further information.
https://www.totalmotorcycle.com/inspira ... o-contest/