2021 Motorcycle Model Guides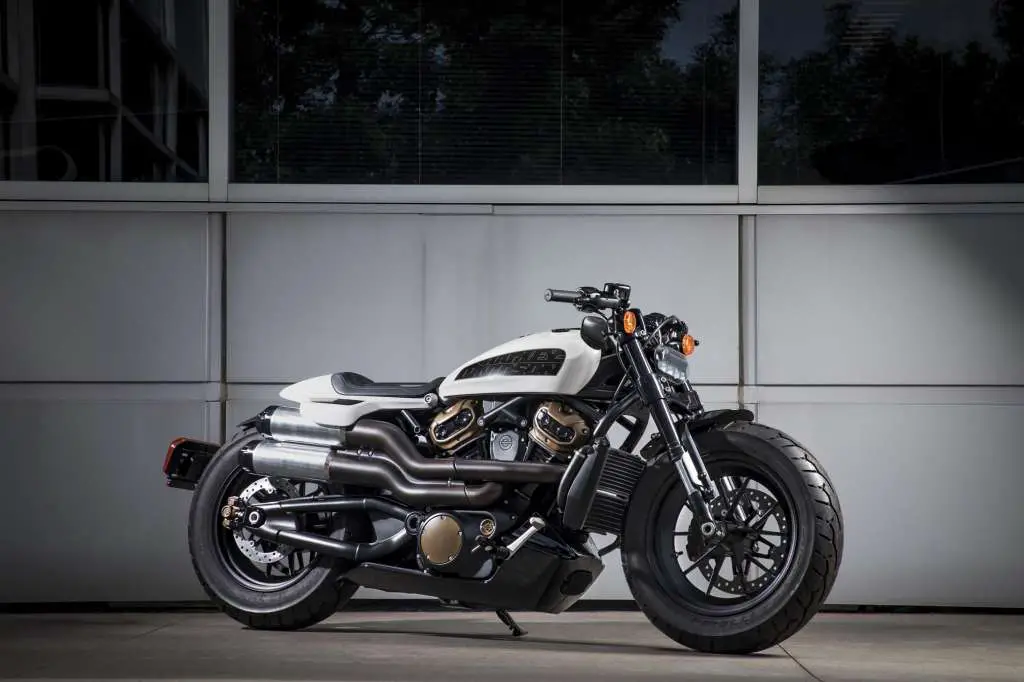 https://www.totalmotorcycle.com/2021-motorcycle-models
Wow, where does time go? We (Total Motorcycle) now have 51 YEARS (years!) of motorcycle model guides, all manufacturers, all models, specifications, features, photos, you name it. That's tens of thousands of bikes and hundreds of thousands of images; all hand typed. My god, that is over 20 years of my work and life right there... all 100% free.
This year (2020), I present to you our 2021 Motorcycle Model Guides (created March 3rd, 2020). I usually wait till May to create them but this year we have 2021 motorcycle models that have come out so up go the 2021 motorcycle model guides! This will help you easily find the 2021 models and as new 2021 models come out it is easier on you (and me) to put them somewhere too.
For 2021, we may be loosing 1 manufacturer due to their insolvency, Norton Motorcycles. Hopefully they can climb back into the production seat once again and I won't have to delete that guide (as there won't be any 2021 Norton's). Want to read more?
https://www.totalmotorcycle.com/excitin ... nsolvency/
Also in 2021 I added a new small manufacturer to our 2021 Other Motorcycle Manufacturer Guide, Damon, who is starting to manufacturer high tech electric sportbikes that are "self-aware"... should be interesting. Royal Enfield is starting to make a big play into North America for 2021 so expect more from them. Harley-Davidson just keeps surprising us with new models outside of their "norm" so 2021 is the year we "should see" the H-D Adventure Bike and H-D Sportbike... On the flip side, please Ducati and Triumph, stop making 10 versions of the same bike and calling it something slightly different...thank you.

Will 2021 be the return of Cruisers and Sportbikes? We have seen so many Cruisers, Tourers and Sportbikes drop off over the past 5 years that other than Harley-Davidson and Indian, pickings are now very slim. Will 2021 be the year younger riders discover the wonders of motorcycling? Will 2021 be the year electric bikes start to fill the sales floors? Are automatic bikes going to now start replacing "standard shift" motorcycles? so many questions, luckily, I, and You, have Total Motorcycle to answer them as we move forward into 2020 and beyond.
2021 Motorcycle Model Guides
2021 Aprilia Motorcycle Models
2021 BMW Motorcycle Models
2021 Ducati Motorcycle Models
2021 Harley-Davidon Motorcycle Models
2021 Honda Motorcycle Models
2021 Husqvarna Motorcycle Models
2021 Indian Motorcycle Models
2021 Kawasaki Motorcycle Models
2021 KTM Motorcycle Models
2021 Moto Guzzi Motorcycle Models
2021 MV Agusta Motorcycle Models
2021 Royal Enfield Motorcycle Models
2021 Suzuki Motorcycle Models
2021 Triumph Motorcycle Models
2021 Yamaha Motorcycle Models
2021 Zero Electric Motorcycle Models
2021 Bimota Motorcycle Models
2021 Norton Motorcycle Models
2021 Ural Motorcycle Models
2021 Vespa Motorcycle Models
2021 Other Manufacturers
https://www.totalmotorcycle.com/2021-motorcycle-models