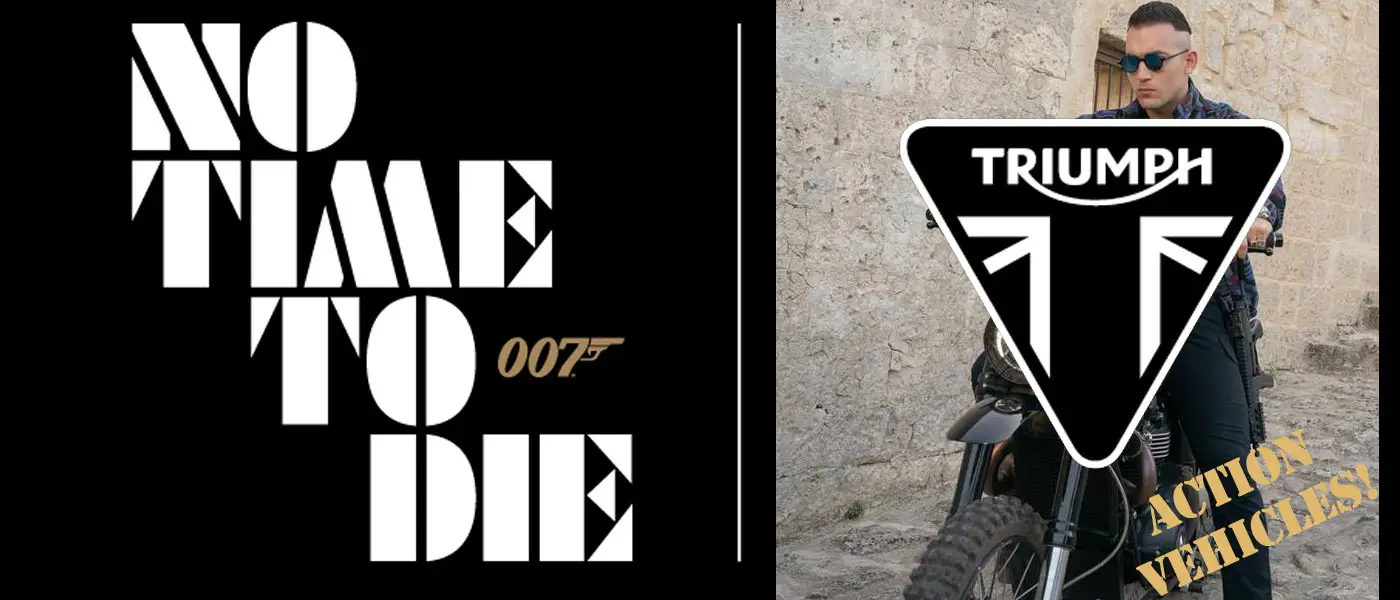 https://www.totalmotorcycle.com/amazing ... me-to-die/
Up on our main website today is a very special exclusive feature for you all, I hope you enjoy it. Check out the article for all the great photos.
Total Motorcycle's feature sneak peek of the new blockbuster James Bond Film "No Time to Die" vehicles 5 months before release! Triumph, Aston Martin, Jaguar, Land Rover, Royal Alloy and Lamborghini. Stunts, extreme and dynamic action, thrills, chills and spills these motorcycles had to be up for anything and everything. Exclusive Triumph Tiger 900 prototypes, heavily modified Scrambler 1200's rode by Mr. 007, James Bond himself as well as the bad guys. Amazing Action vehicles From New James Bond 007 Film No Time To Die.
007 James Bond. Mixing business with thrills and girls. A girl in every port, a gadget on each sleeve, the world is not enough it seems. Don't you wish you were James Bond, just for a day? Kissing all the girls and blowing the bad guys away. (lyrics from Scouting for Girls – James Bond).
See the complete line in our 2020 Triumph Motorcycle Model Guide, right here on Total Motorcycle.
https://www.totalmotorcycle.com/motorcy ... mph-models
https://www.totalmotorcycle.com/amazing ... me-to-die/