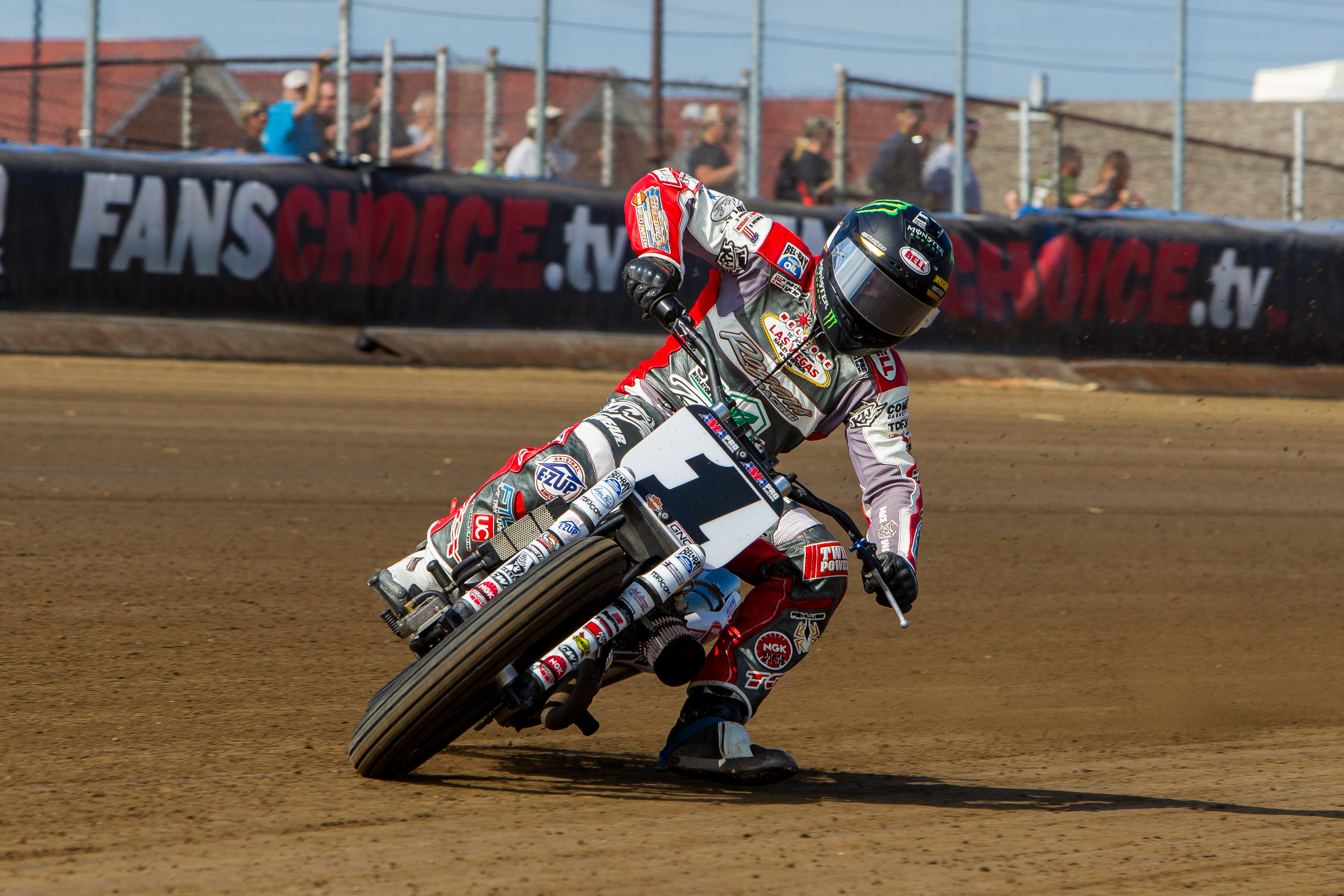 FOR IMMEDIATE RELEASE
DAYTONA BEACH, Fla. (Feb. 13, 2017) – American Flat Track is proud to announce an all-new partnership with Motion Pro as the Official Cable, Tool and Control for the 2017 racing season.
"We're excited to have Motion Pro join us in 2017," said Michael Lock, CEO of American Flat Track. "Their quality products cover the spectrum of needs for not only our racers and crew, but for all motorcyclists. Their involvement is much appreciated by us and is another vote of confidence from the industry in the American Flat Track series."
As a part of Motion Pro's overall strategy to be the gold standard in racing, the company has agreed to provide the series with cables, tools and various controls in order to execute a professional at-track experience at each event for both spectators and competitors.
"Motion Pro is proud to begin a new partnership with American Flat Track, adding to the decades of support we have provided the flat track community," said Jon Mullins, Motion Pro Race Manager. "We look forward to continuing development of our products with the many riders and teams we support in the American Flat Track paddock. The 2017 AFT series will bring great venues and racetracks for the riders, which will produce great racing for us fans!"
American Flat Track will kick off the 2017 season during Daytona's Bike Week festivities on Thursday, March 16 with the all-new DAYTONA TT, built inside the tri-oval at Daytona International Speedway. The DAYTONA TT will mark the dawning of a new era for America's most historic form of motorcycle racing, and the "World Center of Racing" will serve as the first battleground for the great American war between Harley-Davidson and Indian Motorcycles in 2017. Tickets for the DAYTONA TT are now on sale and can be purchased at
www.daytonainternationalspeedway.com
.
About Motion Pro:
Motion Pro was founded in 1984 by 6-day ISDT gold medal winner, Christopher Carter. The brand has been involved in motorsports since it was founded, proudly supporting both professional amateur riders. While Motion Pro has its roots in dirt track, they also support off-road, supercross, motocross, atv, and various other disciplines. As we step into a new, golden era of American Flat Track racing, Motion Pro will continue to expand its line of versatile, unique and durable products for professional and at-home use. Motion Pro produces the best cables, tools and controls in the powersports industry, period.