So you need to sync your carbs for whatever reason. If you make a light oil manometer it has to be at least a yard tall. And I don't care what the pressure is I want to see the difference between the carbs. So for under $12.00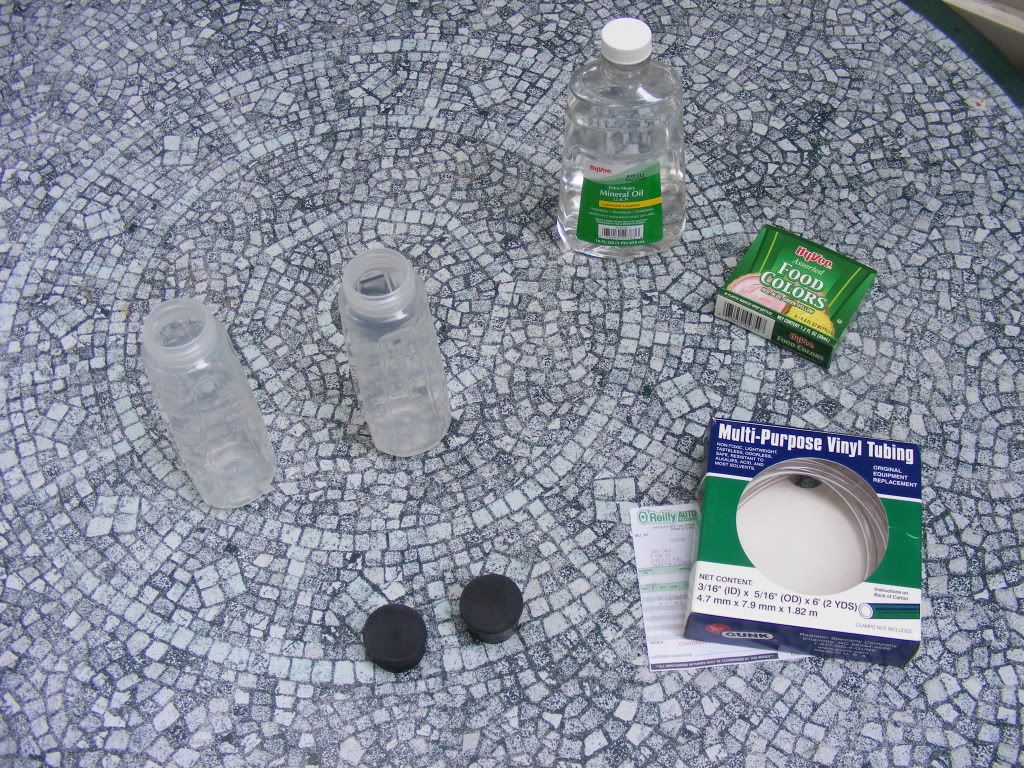 Baby bottles: I bought a pack of three for $3.36 They're even marked in ozs and mls.
#7 rubber stoppers: you need two ($1.99 ea at lowes)
3/16" or 5mm id clear tubing: I used 2 yards
liquid: I used mineral oil colored with food dye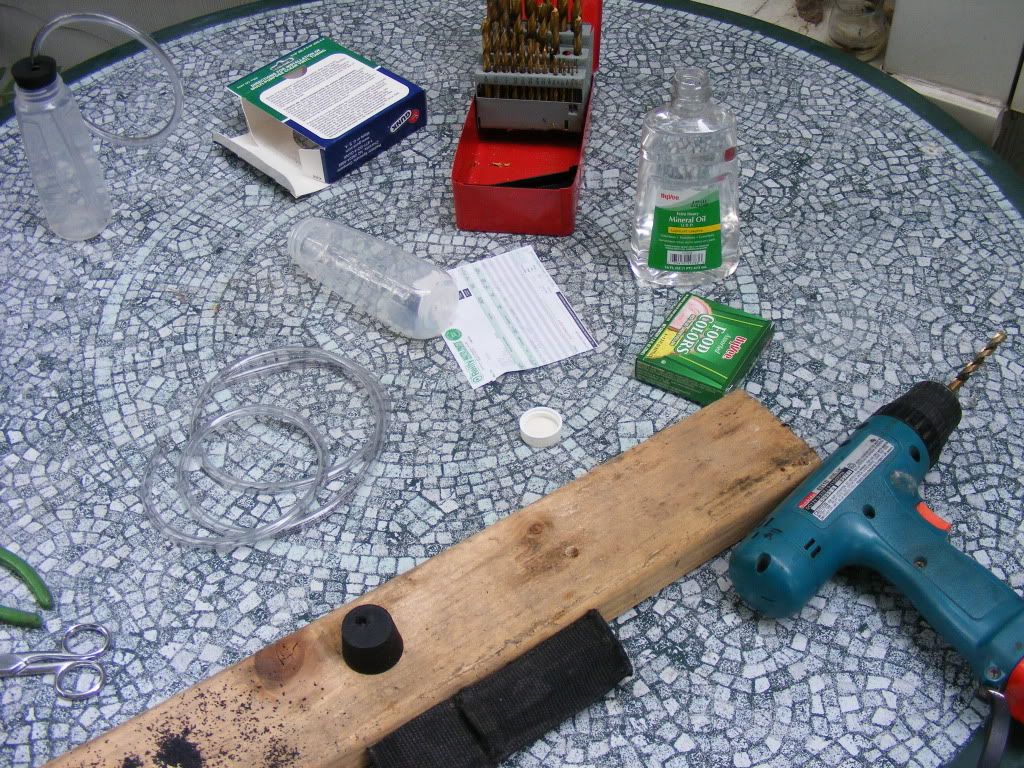 Next I drilled two 5/16 in holes in each stopper. (These holes need to be the same size as the od of the tubing your using.)
Cut off about 20 in of tubing and use it to connect the two stoppers. You want enough tubing inside the bottle so it almost touches the bottem of the bottle. Cut the rest of the tubing in half and connect each to the stoppers so the tubing just clears the stopper.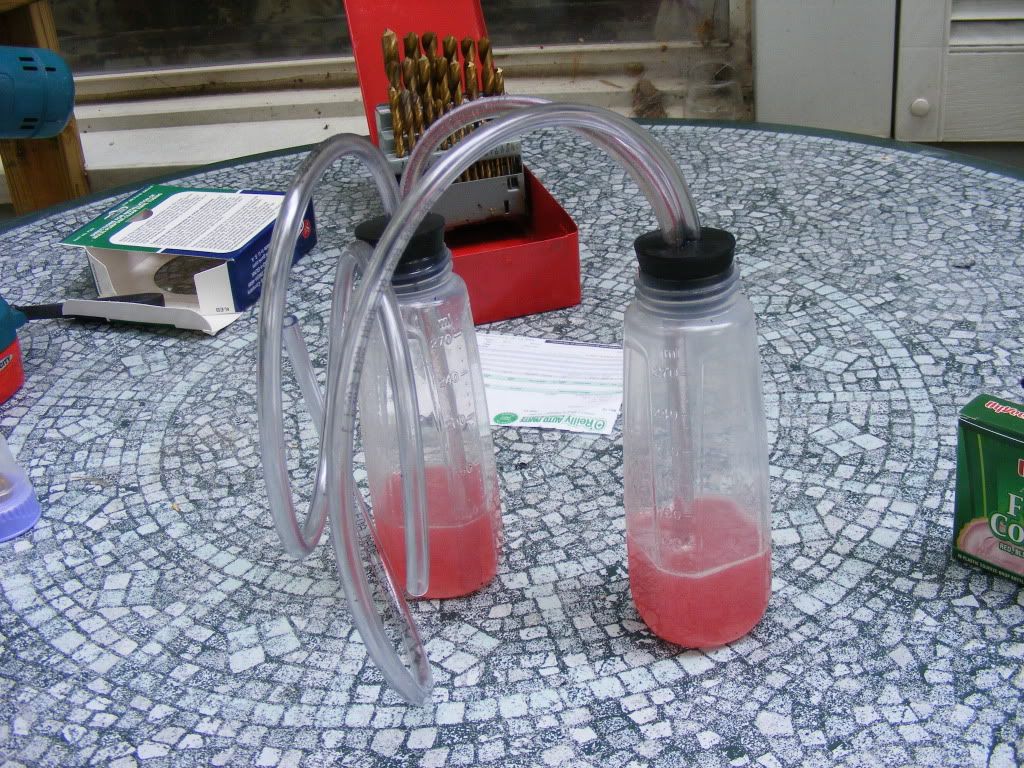 Add about 3 oz of your fluid (I used mineral oil colored with food coloring) to each bottle.
Connect the bottles to the intake (If you have more than two carbs your manual tell you which carbs to start with) and start the engine. Any difference in pressure will transfer fluid from one bottle to the other. And as long as there isn't enough fluid to fill either bottle, you can't suck any fluid into your engine.