As I get the odd comment that I ramble more than I post pictures I`ll post more miscellaneous 2011 shots from the depths of my computer. The bike show is now a memory and posting pictures will be my therapy to help me make it through to springtime

:
Welcome to the U.S.A.! We assume it was for the recent paving chips, but maybe they don't like our kind 'round here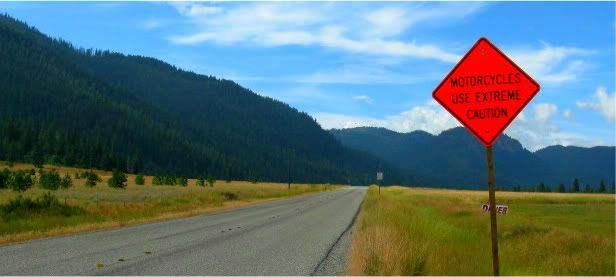 Looking back down the twisty snake that is the road out of Enterprise Oregon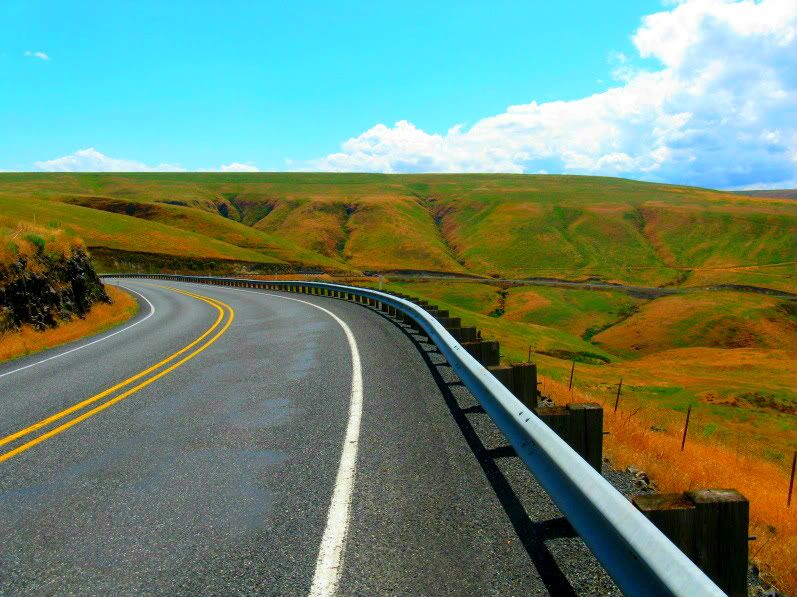 Checking out the scenery on the biway....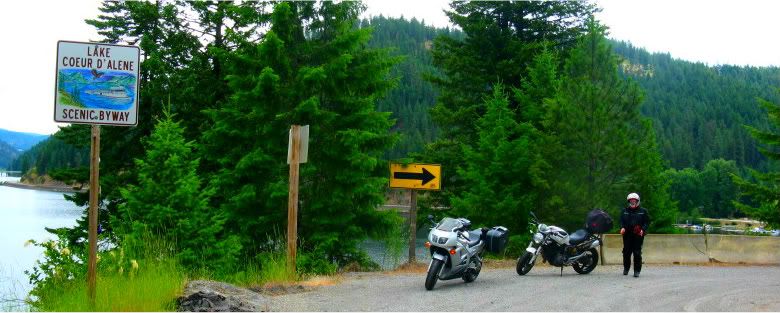 A dirty VFR at rest. I`m gonna squeeze all of the shots that I can in of this awesome old motorcycle before it finds a new home with a new owner this spring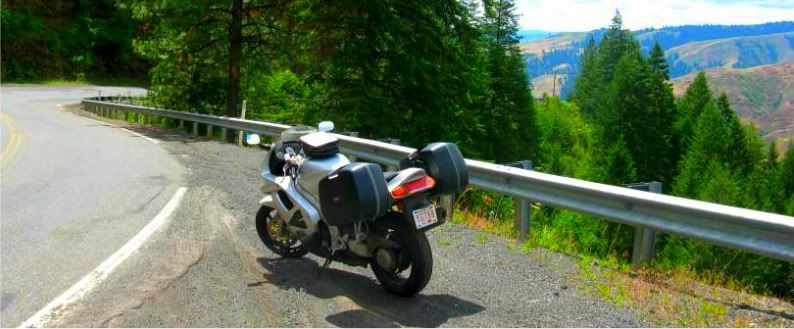 Decision time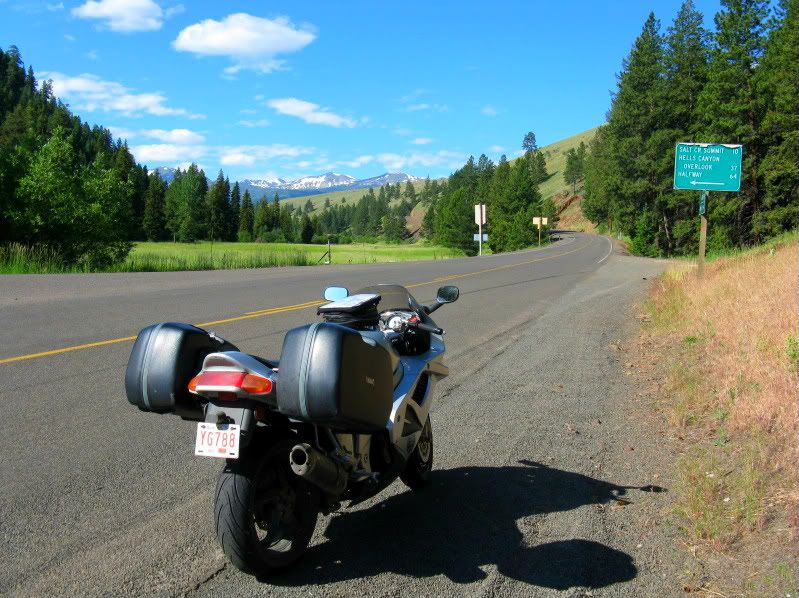 And finally the little Ducati at rest on Victoria Park in Calgary with the construction of the nearly completed 60-ish story Bow Tower in the background.

It's hard to believe that I didn't notice what looks like a road-apple sneaking in to this shot....