Inspiration Friday: Distinguished Gentleman's Ride
https://www.totalmotorcycle.com/inspira ... ride-2023/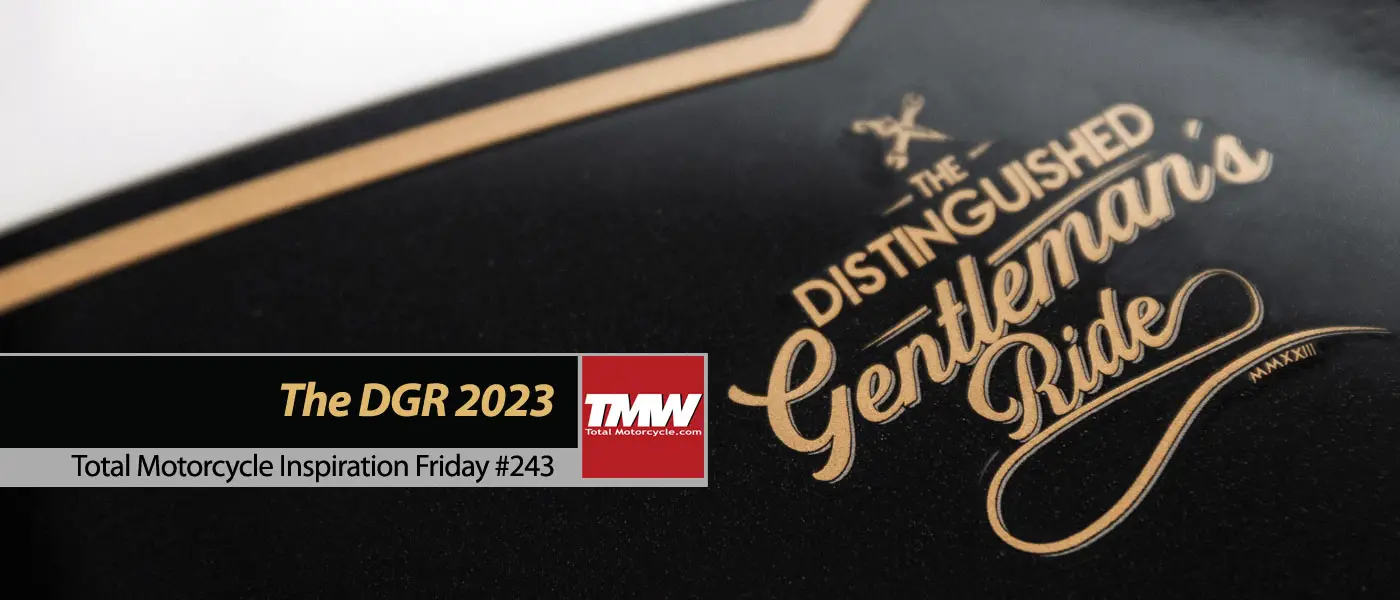 On May 21st 2023, thousands will ride their classic and vintage style motorcycles in suits to raise funds and awareness for men's mental health and prostate cancer research in 121 countries. Be Part of It and Inspiration Friday: Distinguished Gentleman's Ride 2023, our 243 week of bringing you inspirational motorcycle stories to get you out and about on your motorcycle! The DGR is a great look at getting into riding for the first time or back into riding once again with fellow motorcyclists.
Sponsored by Movember, Triumph and riders fundraisers, the DGR 2023 marks our eighth year riding together with the 'dressing dapper' theme connecting niche motorcycle enthusiasts and communities while raising funds to support the men in our lives.
Triumph has also released a very special, limited edition motorcycle, 2023 Triumph Bonneville T120 Black DGR and a dapper guitar themed bike as well, the 2023 Triumph Bonneville T120 Gibson Les Paul 1959 Edition for the event!
Total Motorcycle has been covering the Distinguished Gentleman's Ride and has been a promoter of the Distinguished Gentleman's Ride for several years now as a service to our readers and riders. Thank you for supporting us to support events like these.
While you are on the topic of supporting us, check out the latest retro 2023 and just arrived 2024 Triumph Motorcycle models in our Motorcycle Model Guides today!
...
https://www.totalmotorcycle.com/inspira ... ride-2023/