Inspiration Friday: Ride for Dad 2023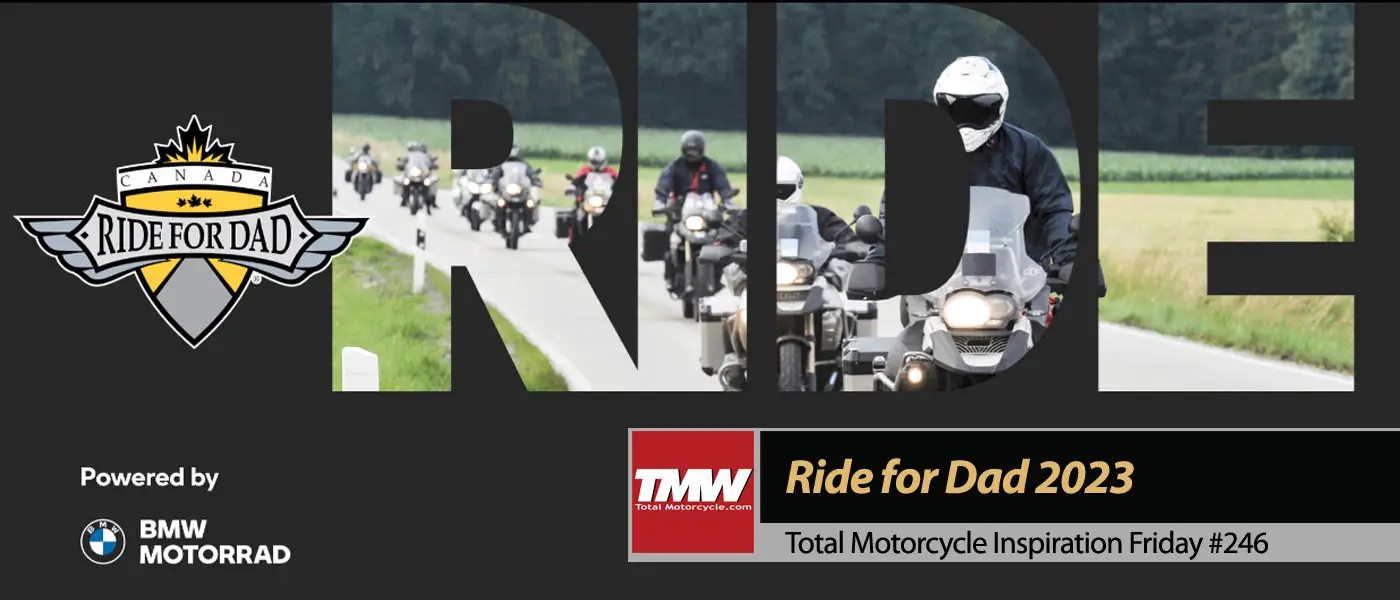 https://www.totalmotorcycle.com/inspira ... -dad-2023/
Since 2000, Ride for Dad has raised over $39 million to support prostate cancer research and raising public awareness. Welcome to Inspiration Friday: Ride for Dad 2023 Guide at Total Motorcycle! With 29 Event Rides across North America to get inspired to get out and ride but also ride for a great cause. Plus BMW Motorrad Canada is donating a 2023 BMW R18B as a National Grand Prize.
Learn where, what, when and why Ride of Dad and motorcyclists are making a difference with 25 research institutions/hospitals and supporting 45 research projects funded or partially funded through Ride For Dad fundraising and donations by reading below.
This week TMW highlights the start of the end of men's prostate cancer. Do your part and support Total Motorcycle today.
+++
Fight prostate cancer. Find it early. Treat it early. Live!
Total Motorcycle would like to thank Ride for Dad and BMW Motorrad Canada as well as our over 400 million of motorcycle riders and enthusiasts who visit and support TMW for inspiring us to bring you this week's Inspiration Friday: Ride for Dad 2023!
Each week we bring you another Inspiring Motorcycle story to inspire you to get out and ride.
https://www.totalmotorcycle.com/inspira ... -dad-2023/