Inspiration Friday: First Annual Harley-Davidson Homecoming 2023
https://www.totalmotorcycle.com/inspira ... ming-2023/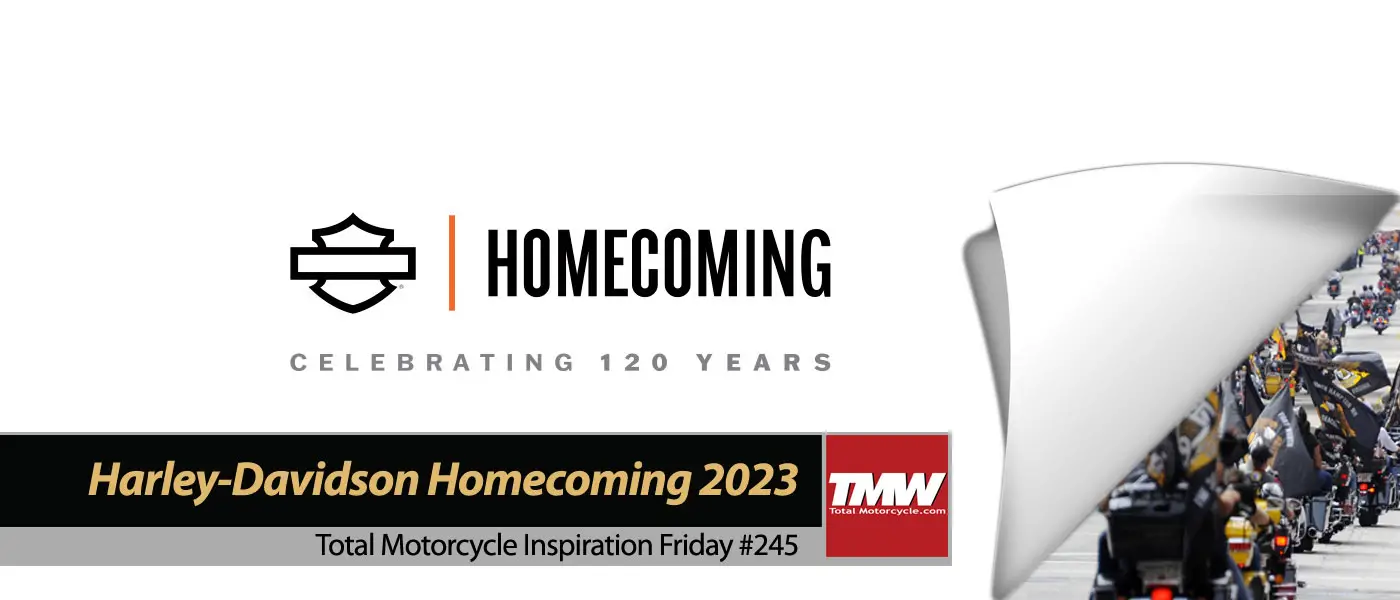 Harley-Davidson is celebrating their 120th, and you're invited! You only turn 120 once. Welcome to your Inspiration Friday: First Annual Harley-Davidson Homecoming 2023 Guide! Everything you need to know about the 4-day festival in H-D's hometown of Milwaukee. Harley-Davidson Homecoming marks the culmination of a yearlong 120th Anniversary celebration with live performances including headliners Foo Fighters and Green Day! 4-days and nights packed with fun and exciting activities and entertainment for enthusiasts of all ages.
There won't be any time for downtime at this party so join thousands of Harley-Davidson riders from around the world for what's sure to be an unforgettable experience and incredible 4-days of inspiration.
Location & Date: Milwaukee, WI, USA. July 13–16, 2023.
Harley-Davidson will celebrate its 120th Anniversary by launching the Harley-Davidson Homecoming event, an annual four-day festival filled with music, food and moto-culture. The inaugural event will take place at multiple venues throughout the Milwaukee area on July 13-16, 2023, and welcomes riders, enthusiasts, and fans to meet in Milwaukee for a huge celebration.
"We invite everyone, riders, non-riders and fans around the world, to join us in Milwaukee next summer for the Harley-Davidson Homecoming where we will celebrate 120 years of our incredible brand," said Jochen Zeitz, Chairman, President and CEO of Harley-Davidson. "This will be the first in a series of unforgettable annual events in Milwaukee.
Next week (Inspiration Friday #246) we will feature 6 exciting ride in routes that lead to the Harley-Davidson Homecoming Festival 2023.
See our 2023 Harley-Davidson motorcycle model guides on Total Motorcycle to learn more about Harley-Davidson's special 120th models and upcoming 2024 Harley-Davidson bikes. Total Motorcycle loves the Harley-Davidson brand and we follow and post all of H-D's events, festivals, motorcycle models and more for our 400 million readers. We hope you enjoy reading everything H-D here at TMW.
https://www.totalmotorcycle.com/inspira ... ming-2023/