2020 Events Rallies and What's Open - June 2020 to January 2021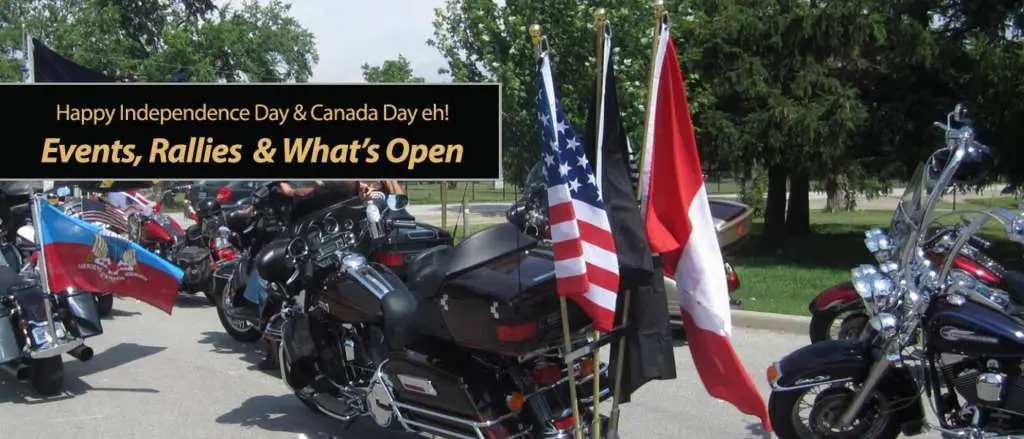 Over 1000 motorcycle events on 1 page, right here on TMW for you!
https://www.totalmotorcycle.com/indepen ... hats-open/
Happy Independence Day & Canada Day 2020 to all our Total Motorcycle readers, supporters, staff and family! While Independence Day and Canada Day this year will be very different than previous years it doesn't mean we cannot celebrate with friends, family and on motorcycles responsibly. TMW has put together a listing of events, rallies and what's open as things can be confusing on what is what this year. So when you are out having a great time, celebrating, BBQ'ing, riding, dancing with a little drinking mixed with bad karaoke remember the reason we are celebrating Independence Day and Canada Day, the history behind it, take a moment of silence to honor the sacrifices by both those in the past and the present for us to be here, be free and be safe. Thank you to all the hero's in the USA, Canada and Worldwide, thank you for all the little and big things you do to allow us to be healthy, free and safe!
Every Motorcycle Event for 2020 from June to December! Yes, that's MASSIVE. Maybe I should have made this an entire section, but hey, its on one easy to search page, no going through hundreds of pages like other sites would make you! (so don't forget to click on a few ads please to help support us at TMW).
https://www.totalmotorcycle.com/wp-cont ... 24x439.jpg