Inspiration Friday: Start a Touring Business!
https://www.totalmotorcycle.com/inspira ... -business/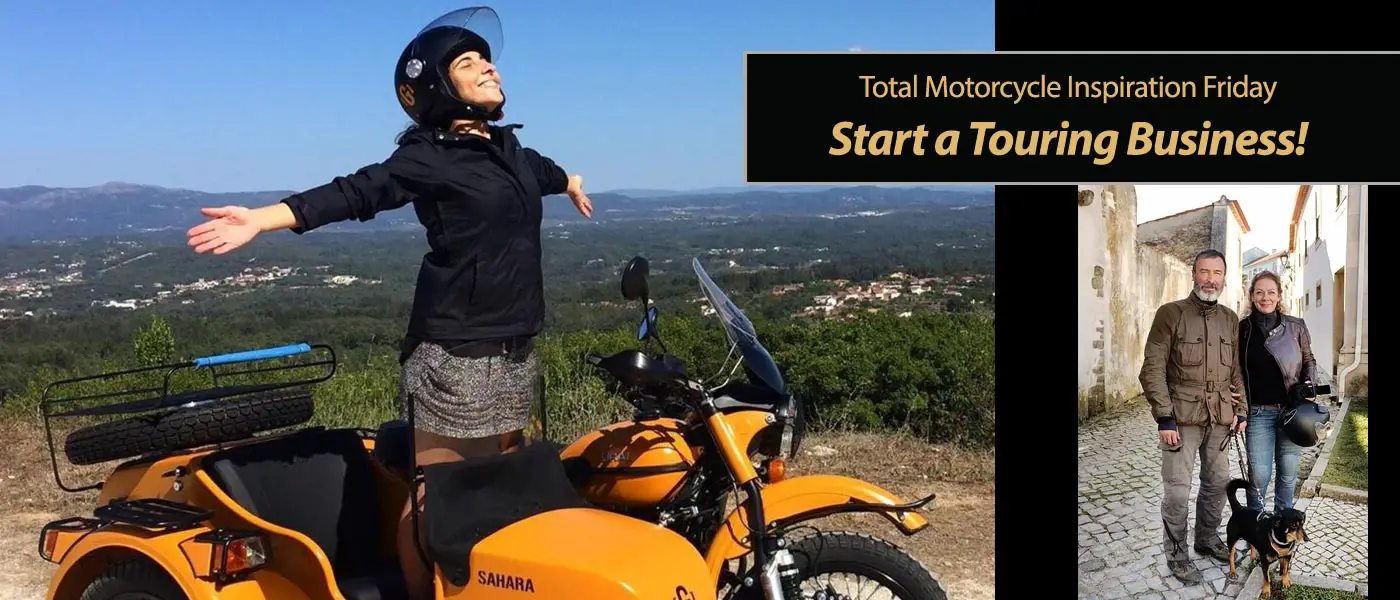 This week's Inspiration Friday: Start a Touring Business is a great way to think about "What could be better in life than doing what you love and making it your job?" Rob and Zayne in Portugal did just that and opened up Gusto Motorbikes and Sidecar Adventures to ​share their passion for bikes that are built to ride. We use our home as our base for the tours, as well as the place to stay for people who want to adventure with us and share experiences – a bit of Gusto Life!
With the arrival of the global crisis did that stop them? NO! They had more free time and decided take on the role as an authorized dealer in Portugal. What an inspiration!
So what is stopping you? Are you tried of being tired? What do you need to motive you to pursue your dreams, live a more meaningful life and do something that you love because you love doing it?
I started Total Motorcycle over 2 decades ago and it's been rewarding and successful because my passion is helping others get into riding and experiencing the ride on two wheels. Life is too short to do a boring job just because it pays well!
Like Nike says: "Just do it!"
https://www.totalmotorcycle.com/inspira ... -business/