Inspiration Friday: Top 10 Harley-Davidson Engines
https://www.totalmotorcycle.com/inspira ... n-engines/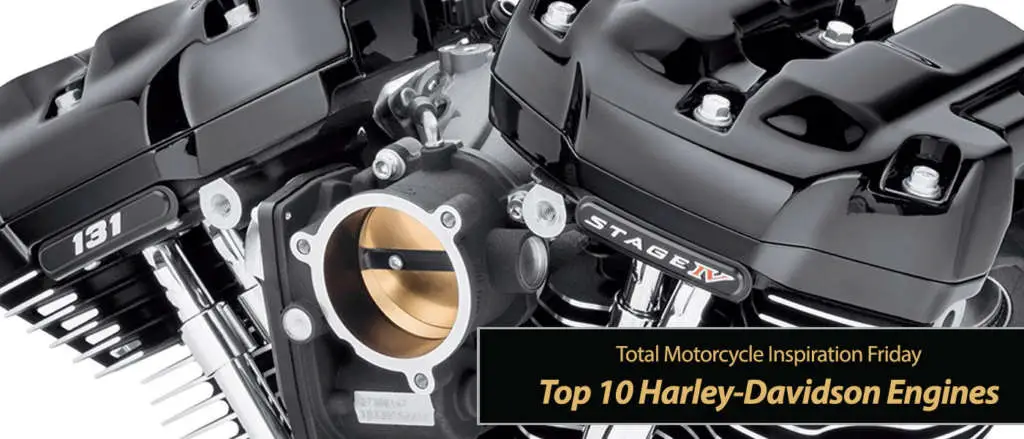 Get Your Motor Running for our top 10 Harley-Davidson engines Inspiration Friday! With Harley-Davidson's release of their biggest and most powerful V-Twin engine to date (more on that) we count down the 9 other big boys in its steps. From the Twin Cam to the new Milwaukee Eight, Harley-Davidson V-Twins were indeed "Born to be Wild".
Adrenaline-seeking riders have a new option, the Milwaukee Eight Screamin' Eagle 131 engine Stage IV V-Twin! 135 ft-lb of torque and 124 HP of thrilling power and torqu;. plus the sound that makes the ground pound!
There is nothing like a good sounding, powerful engine between your legs and Harley-Davidson makes amazing V-Twins! Will we see the new Milwaukee Eight 131 on the 2021/2022 Harley-Davidson 338R Bronx or the 2021 CVO models? Stay Tuned to TMW to know for sure…
We take a look at the biggest, baddest V-Twin engines from the "small" 1984 EVO 80 cubic inch (1340cc) to the meanest 131 cubic inch (2147cc) of tomorrow. Any guesses how long will it be before we double the EVO and get a 160 cubic inch (2680cc)? My guess is we might see it in the 2035 Harley-Davidson CVO. 2035… right around the corner…lol.
Top 10 Harley-Davidson Engines, enjoy the acceleration!
https://www.totalmotorcycle.com/inspira ... n-engines/