Inspiration Friday: Royal Enfield North America to race in American Flat Track
https://www.totalmotorcycle.com/inspira ... lat-track/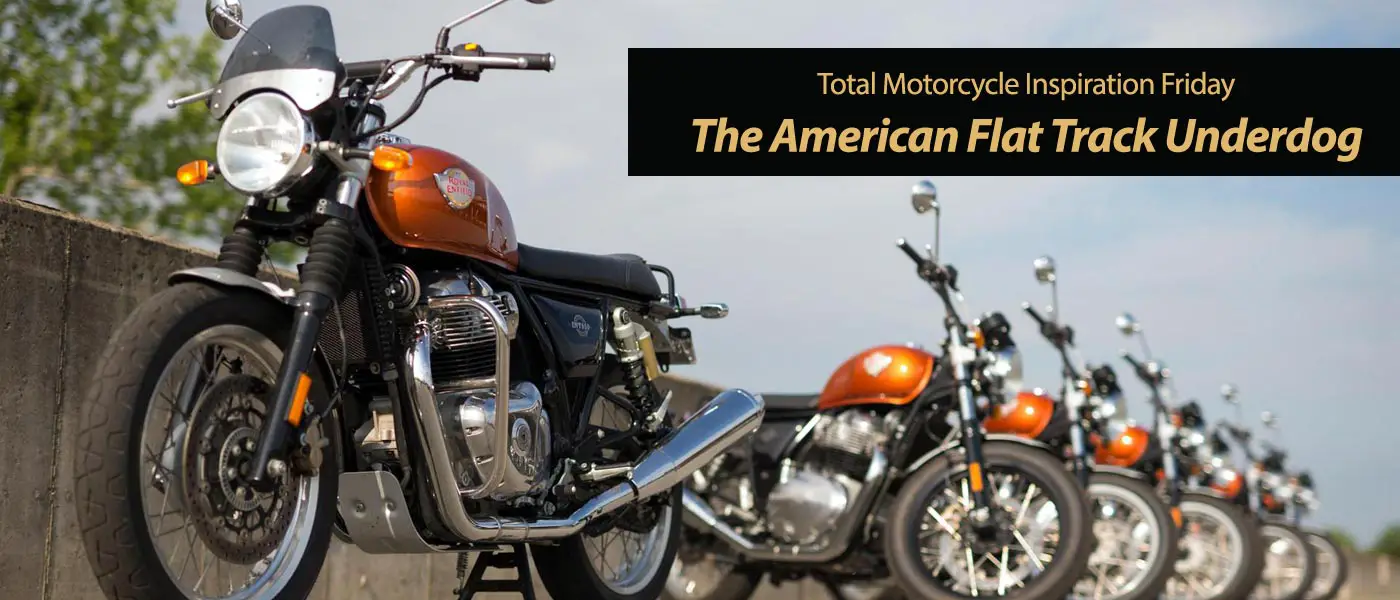 Royal Enfield is going to be racing with the big boys in American Flat Track Racing. Let that sink in a bit. While there is no question Royal Enfield will be the underdog in AFT which is dominated by Indian Motorcycle and Harley-Davidson it shows how inspiring Royal Enfield is to do it. Royal Enfield is small in North America, but it is the Harley-Davidson of India in terms of desirability, culture, history and heritage. No other manufacturer comes even close to the legendary status of owning a Royal Enfield there, which is interesting as Royal Enfield used to be a British company.
For several years now Royal Enfield has been reaching for the stars to getting North American's to see the brands culture, history and heritage and thus increase sales in Canada and USA. With sponsorship programs, awareness rides and special events like the current BUILD TRAIN RACE program it is slowly and surely making headway.
Have you considered Royal Enfield as your next bike? I know my wife (Mrs. Total Motorcycle) has with the Royal Enfield Continental GT 650 and even my staff are impressed with the Royal Enfield Interceptor 650 will they own one? Maybe, but they have their eye on a raising star which may come from India but has strong England roots.
Follow all the American Flat Track Racing news daily, posted right here, on Total Motorcycle.
https://www.totalmotorcycle.com/tag/ame ... lat-track/
Total Motorcycle wishes Royal Enfield the very best of luck in American Flat Track racing in 2020!
https://www.totalmotorcycle.com/inspira ... lat-track/