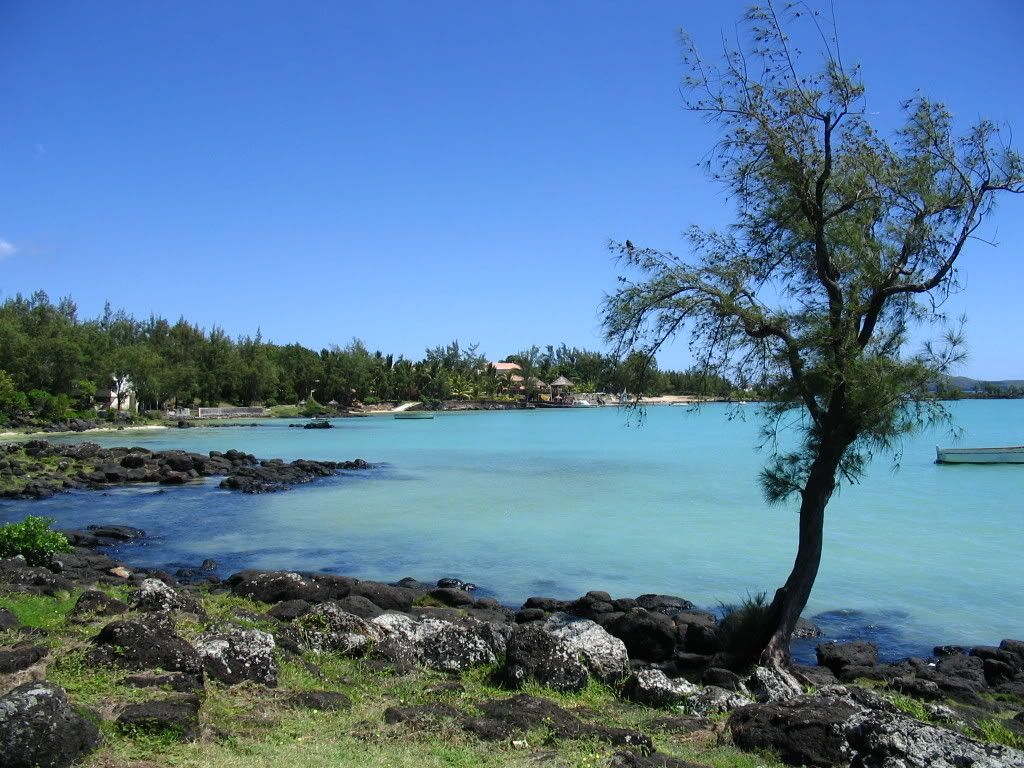 A few weeks ago I had a chance to rent a couple of bikes with one of my relatives when on vacation in Mauritius and we had a blast. Mauritius is unlike any place that I have been with the majority of people speaking French, most of the poplulation is Hindu, and the laws are based on the British parlimentary system, established before the island declared independence in the 1990s.
The entire family had a reason to go to Mauritius which is off the coast of Madigascar for a family reunion. After 28 hours of travel (including 6 hours in Heathrow), we landed in Mauritius, rented a car and headed across the island on the wrong side of the road trying to survive among some of the craziest drivers anywhere.
Bikes are a necessity for most people here and they are everywhere. I would guess that 80% of the bikes are under 50cc, 18% are under 200cc and a mere 2% are over 200cc. The way the roads are, the traffic and the type of driving really mean that anything over 200cc is a waste. Just because there are so many bikes on the road however doesn't mean that there is any respect given. Bikes are expected to run at the side of the road and doing otherwise will get you pasted.
A broken signal light but it's ok.....functioning electrics are not required.....even at night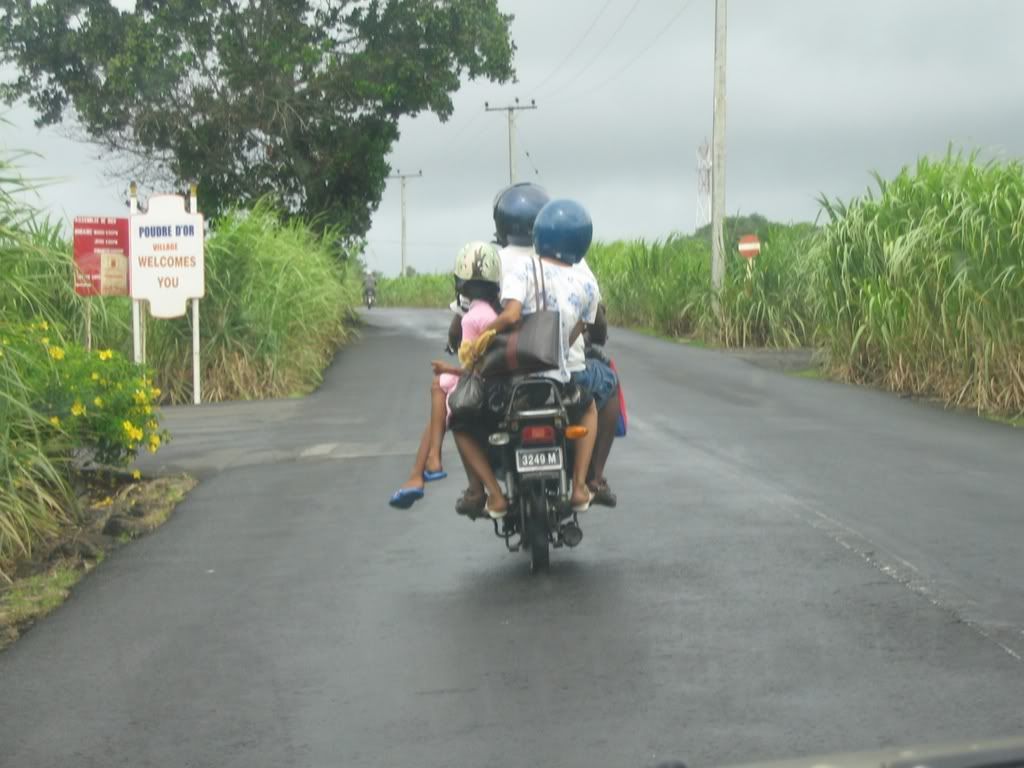 The two bikes we rented were a bagged out Honda CBX250 (a rare site on the island and it drew comments from other riders), and a G-MAX 150 scooter that was virtually brand new. We headed out of town my favorite way (without a plan) and followed the coast along the north and west shores. With every stop along the coast the scenery looked like a postcard and we found ourselves amazed with what you could find at the end of a dead end road. While the Honda was fairly beat up it was still a blast and the scooter was giving me an ear to ear grin as well. These powerhouses felt like superbikes afterall as we were blowing past the smaller bikes like they were backing up; the narrow roads enhancing the illusion of BIG speed. The only constant damper on the fun was the repeated brushes with death brought on by oncoming drivers taking our lane and leaving us with nowhere to hide. At this point we have been driving on the island for a couple of days and I really don't understand how they don't kill more people.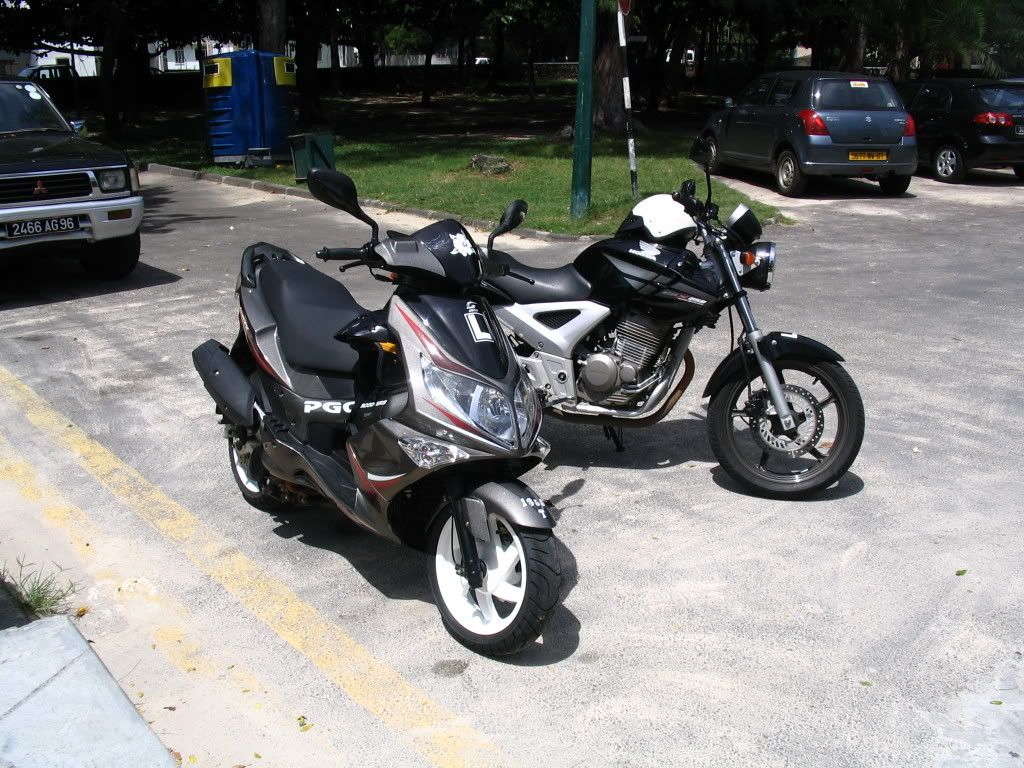 As we move inland our intention is to head across the island and end up closer to home on the east side. We ended up lost, knowing our easterly direction would get us there eventually. The roads wound through fields of sugarcane and were often lined with a tunnel of beautiful old trees (supposedly planted to protect horses from the intense heat when carting sugarcane from the fields many years ago).
We stopped and decided that we would do all that we could to avoid going through Port Louis, which was the biggest city on the island. We had passed through there with the rental cars on the way from the airport and had witnessed some of the craziest lane splitting ever on a bike. Before we knew it however we were already heading in to Port Louis, and in to the chaos

It was rush hour so I guess if you are going to go.....go big! We were in the stream and riding down the edge of traffic (it was either that or down the middle) but interestingly we had bikes coming towards us in our "lane", as well as pedestrians sharing the same "lane". Throw in the odd car pulling out without stopping into our path and our skills were being tested. And it's not like you can stop......there is not where to stop! Bloody insane, but locals are cool with it, inches from being squeezed between buses without breaking a sweat. I'm in awe of their skills. By the time we can stop we do, and are happy to be alive. We're not sure how we will get back through it.....a truck rental was mentioned or waiting until rush hour subsided. So we stop for a bite before suiting up, giving a couple of nice-to-know-you's before we rode it out. Freakin' eyes-like-saucers we had. Later, my riding buddy said he can't remember being more scared, but somehow we agreed that it was worth it and we'd do it again.
I had planned to get a couple of days on the bikes but a tropical depression had other plans for us. My beloved old A75 Canon had met a harsh fate with salt water on a catamaran a day before the bike ride so my pictures are a mix between what it would actually take that day and what I could get from borrowing a buddy's camera. We saw a lot on the bikes and I really wish that I had more pictures to remember it with. A couple of other pics taken in random places are below: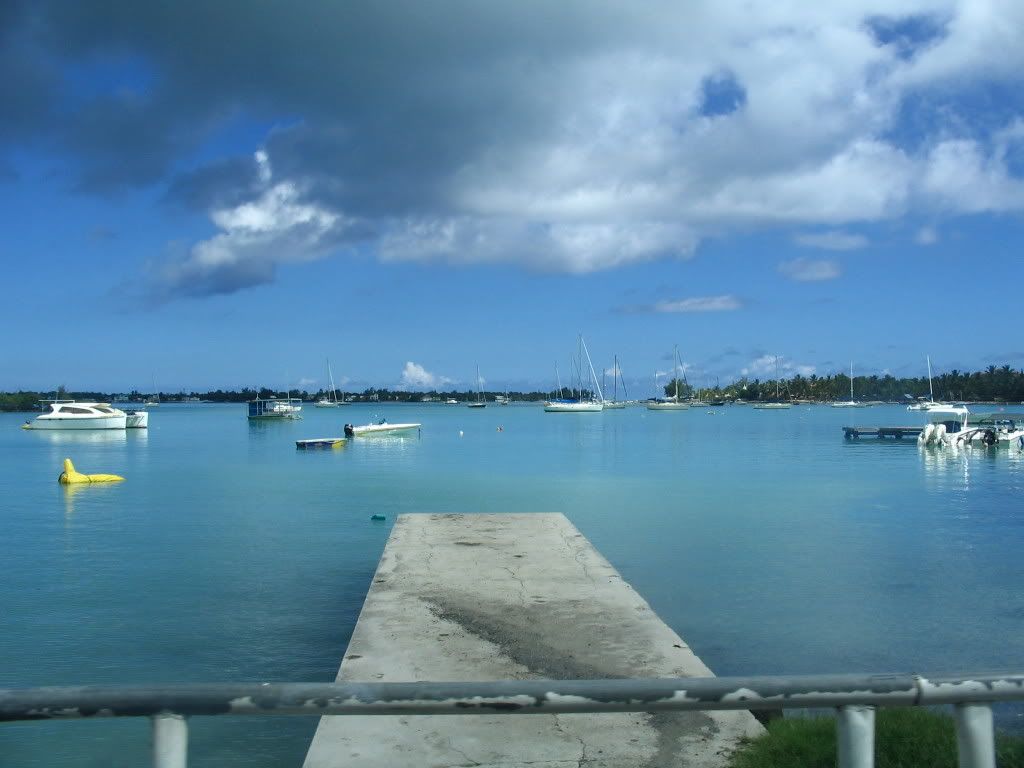 A view of Gold Island from the north shore: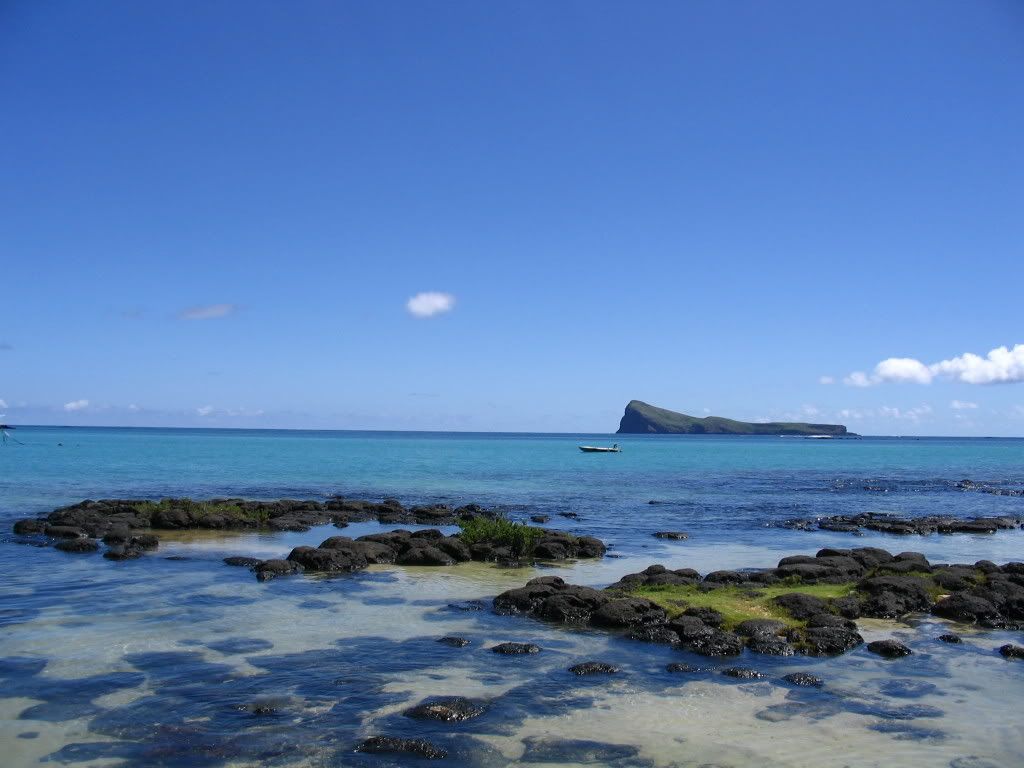 A trip through the sugarcane fields:
The coloured earths of Mauritius:
Walking down the beach by the hotel:
And for those of you who don't know where the heck Mauritius is: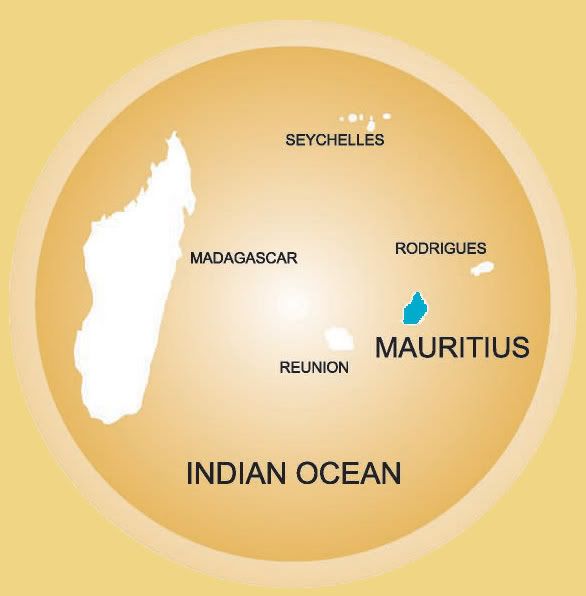 Cheers, High_Side