Nalian wrote:
While I love that my wife rides her own bike, I think it would be nice occasionally to ride on the same bike.

As long as the person is having fun and it's what they wanna do, good for them.
TeeHEE how about this??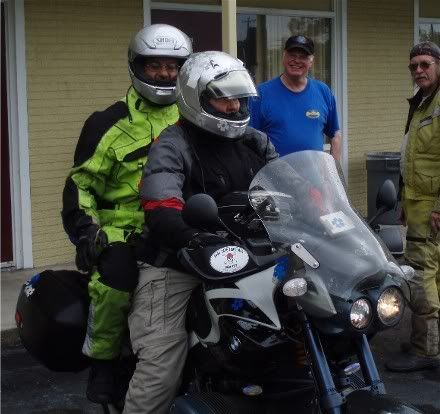 Hubby and me, heading home from the Cape Fear Rally in Wilmington, NC. Hubby's bike spewed 3/4 of it's oil on Rt 40 and seized. So we had to ride home two up on my bike.
I love to ride... have taken my daughter all over as pillion (to Atlanta for the '07 AMA Women in Motorcycling Conference).
Great fun to ride alongside him to fun places like TN, NC, Western MD and Central VA, etc. etc.
P