Some weekend progress. I soda blasted the carbs and disassembled and cleaned the internals with carb cleaner. New stainless steel hardware along with new float bowl gaskets. I soaked them in pinesol for 3 days when I originally took them off and would not recommend that, as it seemed to make the brass parts stick to the aluminum, not to mention rusting the hardware.
In preparation for blasting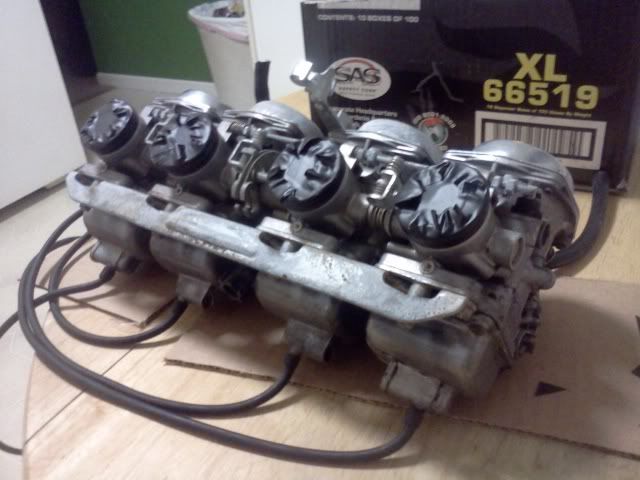 ready to reinstall.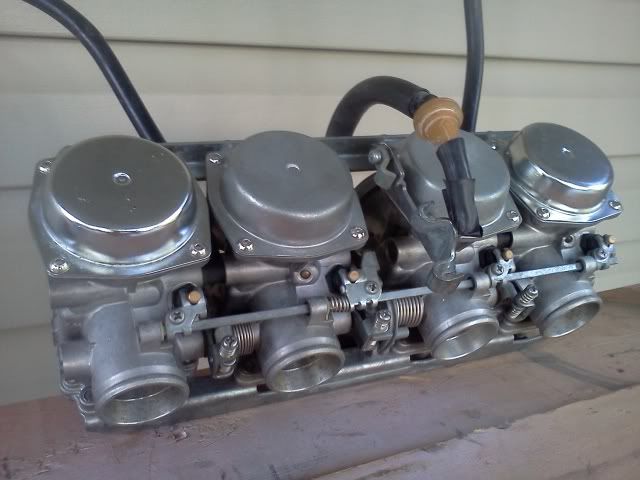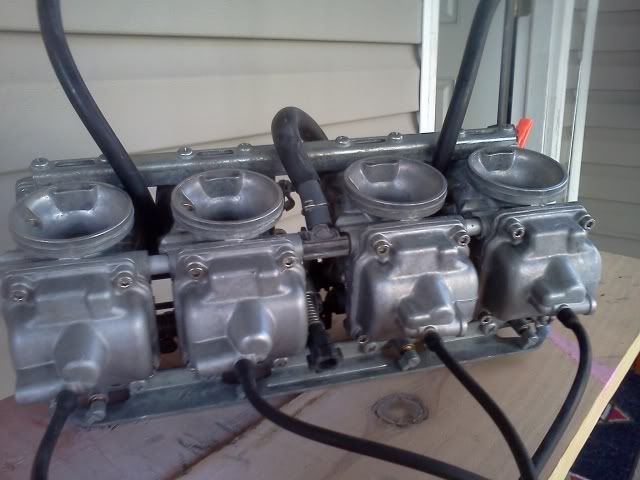 Rebuilt the clutch slave cylinder along with both master cylinders as the clutch was not working when I got the bike. It was pretty cruddy inside.
I got the master cylinders mounted, and carbs back in. Just remember to hook up the throttle and choke cables BEFORE installing the carbs. Don't ask me how I know this

Here she is so far
After taking that pic, I realized the machining center behind the bike is another vintage Japanese machine. A 1984 Mori Seiki still running today after all the years, the Japs were definitely on their game in the '80's!
Back at home I was getting ready to reinstall the float in the tank when I heard some rust rattling around in the tank. I used an aquarium vacuum along with my shop vac to get it out. Guess I should of done this before paint, but no harm done.
[img width=450 height=600]http://i35.photobucket.com/albums/d175/boltbusterdw/vac2.jpg[/img]
Not much left to do now! Waiting for stainless brake lines to come in the mail along with new grips. I need to put all fluids in the bike and get a new gel battery. My church is having a car/motorcycle show in 2 weeks, my goal is to have it done by then.