So I decided to start a blog so I have a place to talk about my rides and whatever else that I may feel the need to let loose into the this little corner of the World Wide Web designated for the motorcycle enthusiast.
So, a little about myself then.
My name is Trevor and I am 27 years old. I live in Georgia, and I ride a 1991 GS500E. I'm engaged and have a five year old son.
I started riding when I was 17 on an 87 Yamaha SRX 250. I have just recently given the SRX to my brother who has turned it into a pretty neat little cafe' ish style bike. I'll get pics eventually.
I rode the SRX off and on until I enrolled in a m/c mechanics class and decided too upgrade (

) to a bigger better bike. So I got a P.O.S. maxim 750 that was sitting under a cover in my uncles driveway. He told me I could have it just to have something to tear apart while I took my m/c course. His intentions were to help me learn. My intentions were to fix and ride. HUGE mistake.......long story short, about four hundred dollors worth of rebuilt engine,( rings, all new gaskets and o-rings and a new cam chain guide that was somehow destroyed) all for about two months of electrical gremlin chasing, fuse popping and carburation HELL!!!!!
Finally the starter clutch, I assume, went poop and I don't want to fix it! Or any of the other things wrong with it.
So now I have a four hundred dollar piece of "crumb" in the garage.
Ok on to the next "adventure". I passed the class and was a collage edumacated certified jobless bum. That is until one day a very strange thing happened to me while I was staring at the TV.
My loving and beutiful girlfriend looked at me. She picked up a shoe and got a good grip on it. She looked to see if the guy on first was trying to steal second, then she threw what felt like at LEAST a 90 mph fast shoe at me and told me to go get a funkin job.
So I did, I worked at a Polaris dealership / marine repair shop for just over a year until they closed the doors. Now I am back to being a jobless bum. (I've learned to watch out for flying shoes)
But at least I got a decent bike out of the whole ordeal.
So here I am today writing a blog on the internet. (I know, I'm so productive.)
Ok on to the fun stuff. Here are some pics of the ride I took yesterday.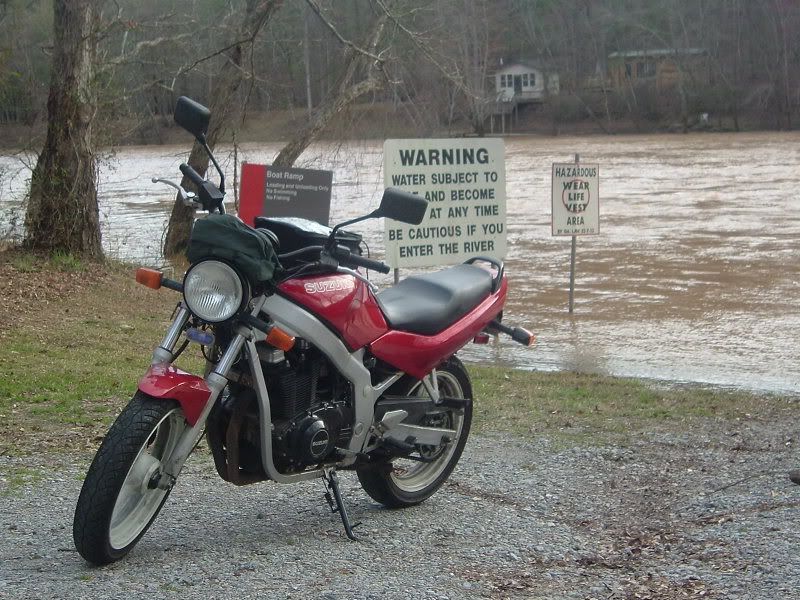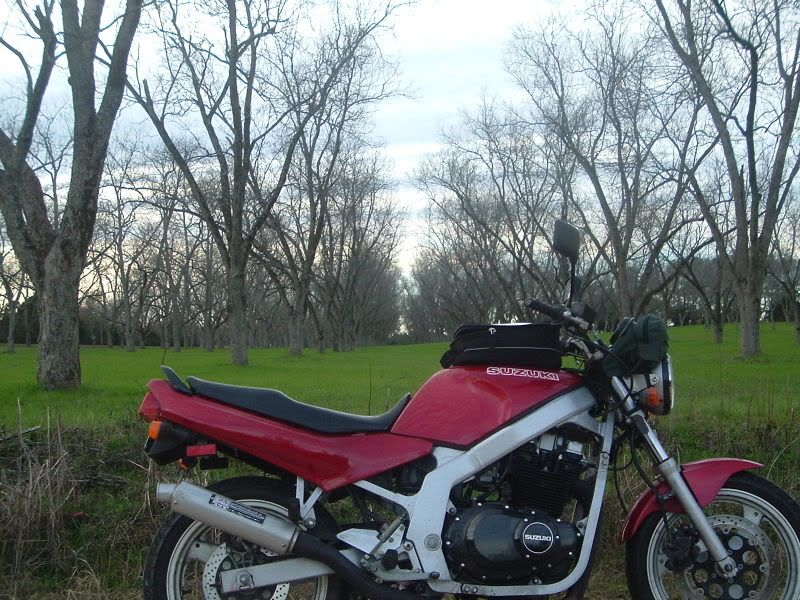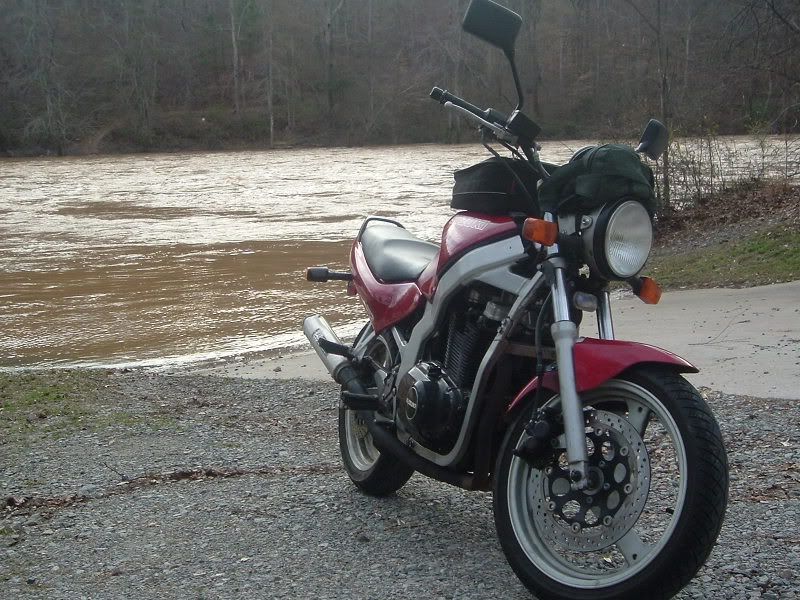 And that is all until next time.