Last Saturday (October 13th, 2007) I woke up to find, "gasp" the sun shinning. How odd for an October weekend here in Rainy Vancouver, so of course I immediately geared up, grabbed my digital camera and headed out. Little did I realize that this was to be the last trouble free ride Sabre and I were to enjoy together this season.
Recently I looked up my location on Google Mapa and while doing so, I panned around my area and noticed a lot of interesting looking areas and roads. Funny how one can live in an area for years and yet still not know what it has to offer. So I decided to play tourist in my own backyard. Started in Tsawwassen, did a short jaunt down Highway 17 towards the Vancouver Island Ferry Terminal taking the last turn off into a local First Nations (Native American Indians) Reserve and rode through the back lanes of the farmlands. My goal was to head to Riefel Island which is situated at the mouth of the Fraser River, however on my first attempt I missed the turn off and ended up heading towards Ladner, which turned out to be a lucky break. During one of my photo stops, the batteries in the camera expired and when I replaced them, I found my camera switch had broken (think it got buggered up with all the rain during the Toy Run the week before), so I ran to Ladner London Drugs and picked up a new one. Much nicer, slimmer, the lens retracts into the body and is covered by a shutter, plus it takes vids with sound and uses the same sim card as my old one.
Anyways, here a few pictures.
Boo......well it is soon to be Hallow'een, got to have at least a couple of scary pictures to frighten the children with right?
Tswwassen Bay at low tide, lots of mud flats and pretty good clamming if you are interested in such activities, personally I prefer going out on the chuck and chase after wild salmon.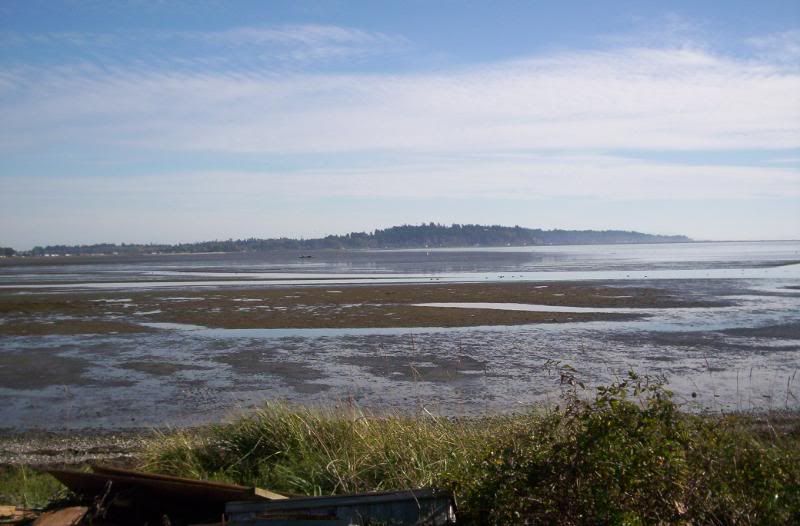 Graveyard are not what many would consider to be photogenic, however I came across this one on the Reserve and was rather taken by its simple beauty and peacefulness.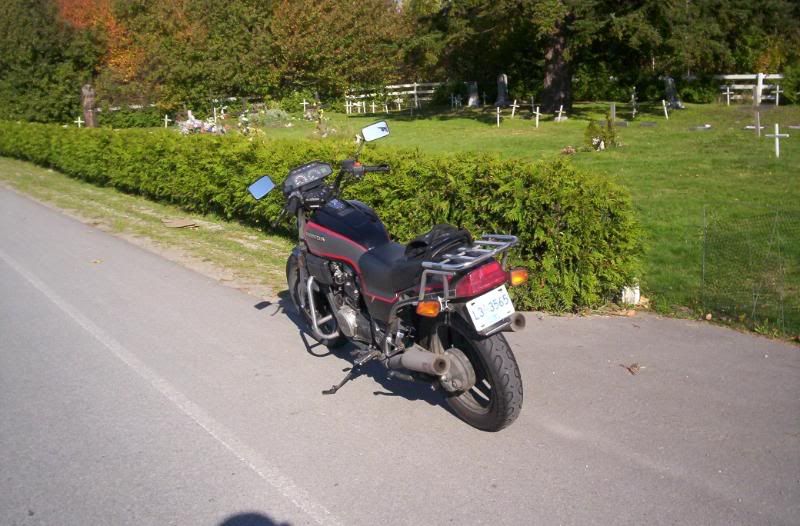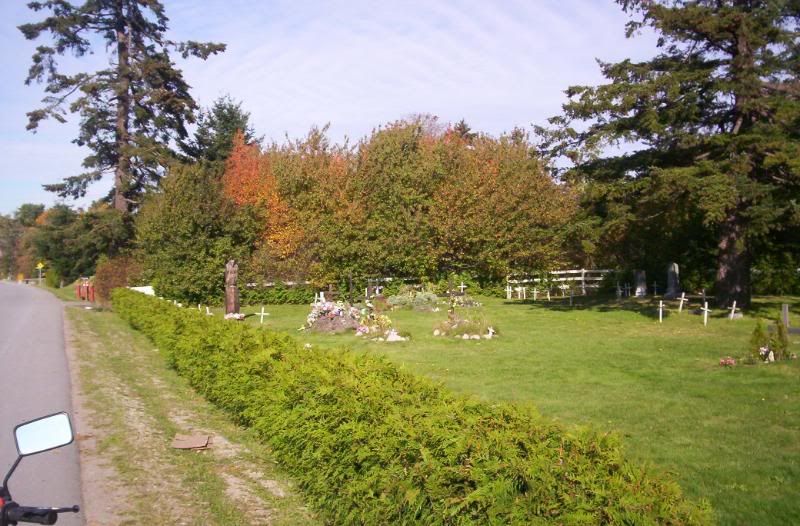 This one is rather melancholy for me, it's an example of the type of fishing boats used here from around 1930 to the late 1960's. There is a lot of sad history with these boats, most were built by Japanese-Canadian shipyards located on Steveston Island (Richmond) prior to WWII and operated by loyal Japanese-Canadians, many who serve in the CEF during WWI. After Pearl Habour, these Japanese-Canadians were rounded up, had their property confiscated by the Canadian Government and it was auctioned off, with the proceeds going to the Government. These people were then relocated and intern in concentration work camps that would of done Germany proud for the duration. After the war, many never returned to BC and some were actually deported back to Japan, even though they did not speak the language and were third or fourth generation Canadians. It wasn't until a few years ago that the Government of Canada formally apologized and began to make restitution. When I see these old boats, I cannot help but remember this black mark in Canadian and British Columbian history.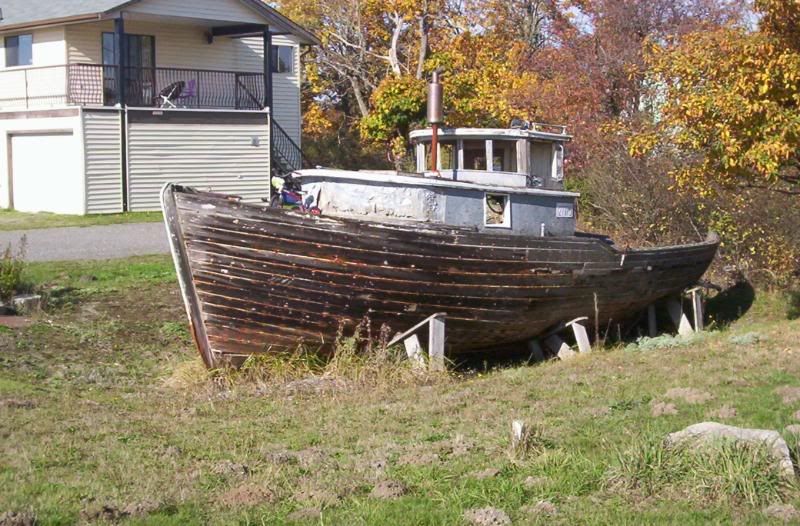 Autumn in BC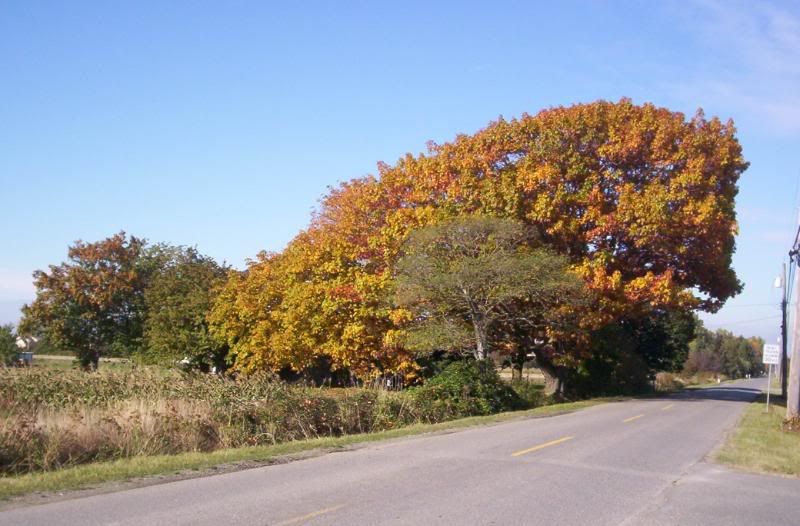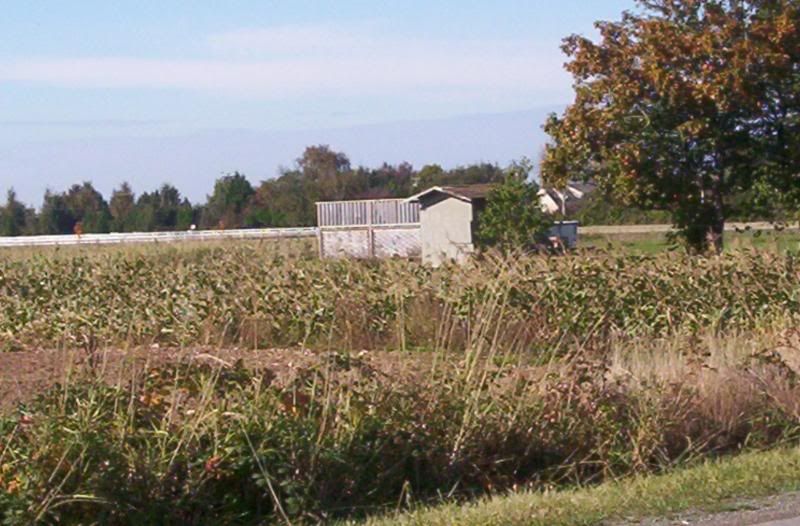 Shitehawk scanning horizon for a target to dive bomb. Preferred target? Any silly sod of a motorcyclist riding with his visor up. Actually I stopped off at one of the many fish processing docks on the lower Fraser to get some picture of the River and fishing boats, but after taking this snap of Jonathon Livingston Seagull, my trusty camera died for good.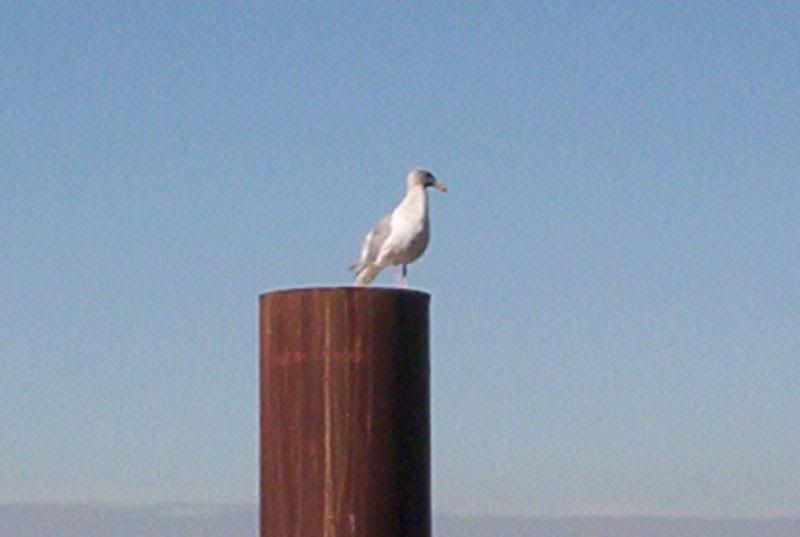 After stopping off at the London Drugs in Ladner and picking up a new Kodak C613, I went to the Starbucks for a coffee. Yes I know Starbucks coffee is basically liquidized "crumb", but there are no Timmies in Ladner. While there, a guy pulled in on an '85 Honda V45 Magna and parked beside my Sabre. It rare to see these two stable mates, especially of the same year, together outside of a show and shine.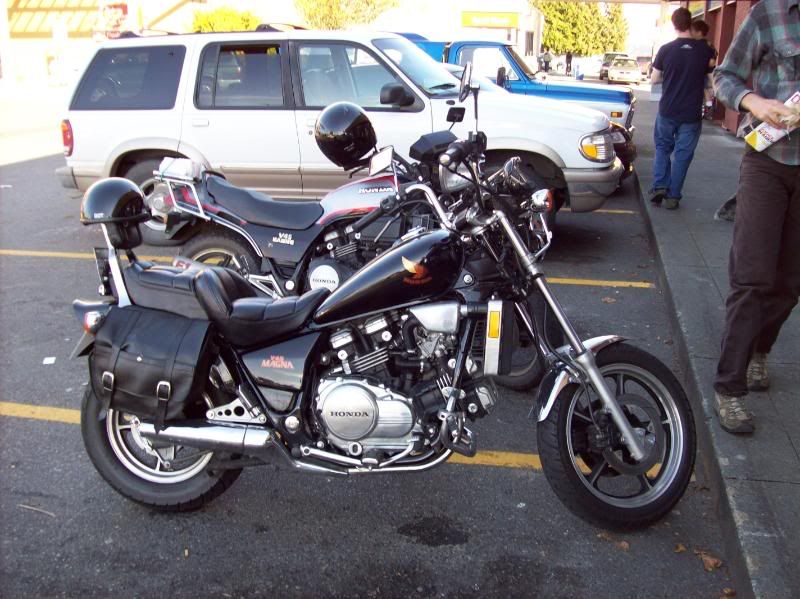 While tooling around the back lanes of Ladner, I came across these two beauties. There were a couple of HD's as well, but I ignored them.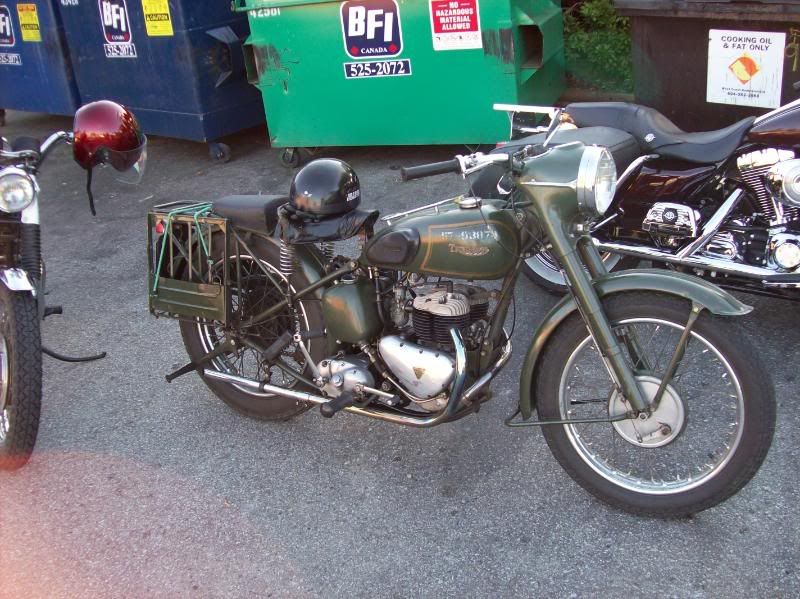 One of the Fraser's lessor arms.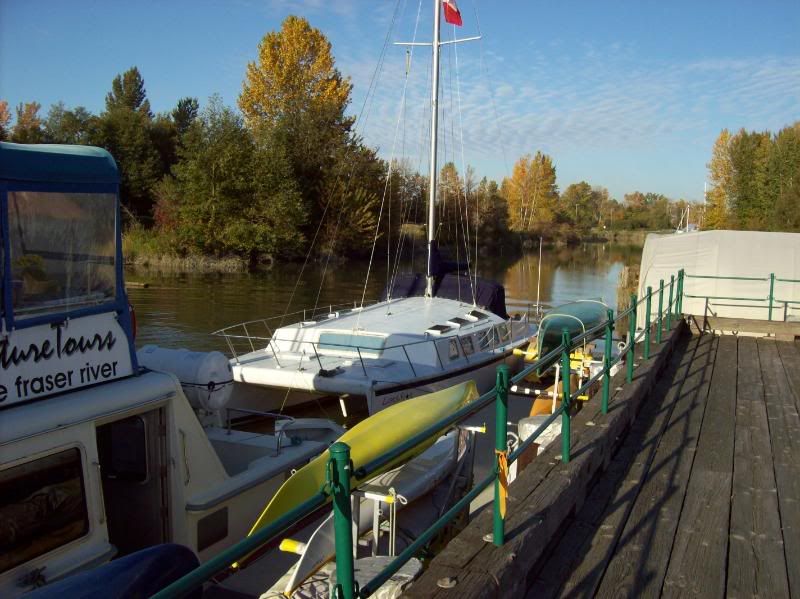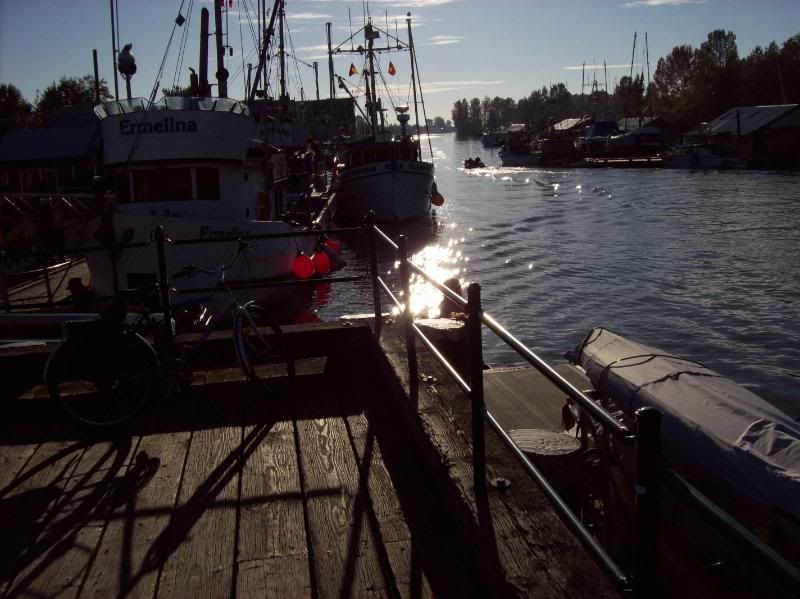 After tooling around Lander, I finally found the correct turn off onto Riefel Island, how would you like to ride on this bridge when it is wet and a gale is blowing off the ocean? Yes, the road surface is wooden planks.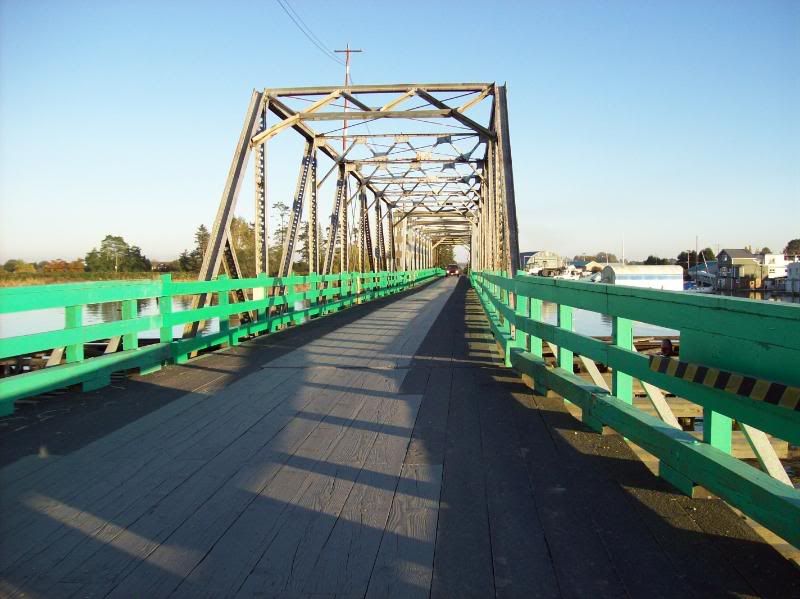 A nice little twisty road, but sadly it only last a couple of miles and then dead-ended.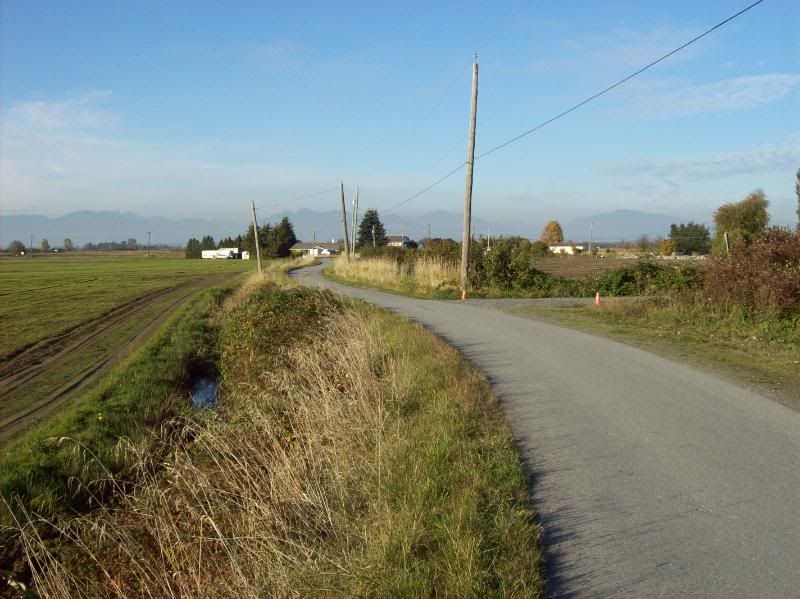 More Fraser pictures, you can just make out Mt Bake in the background of the second shot.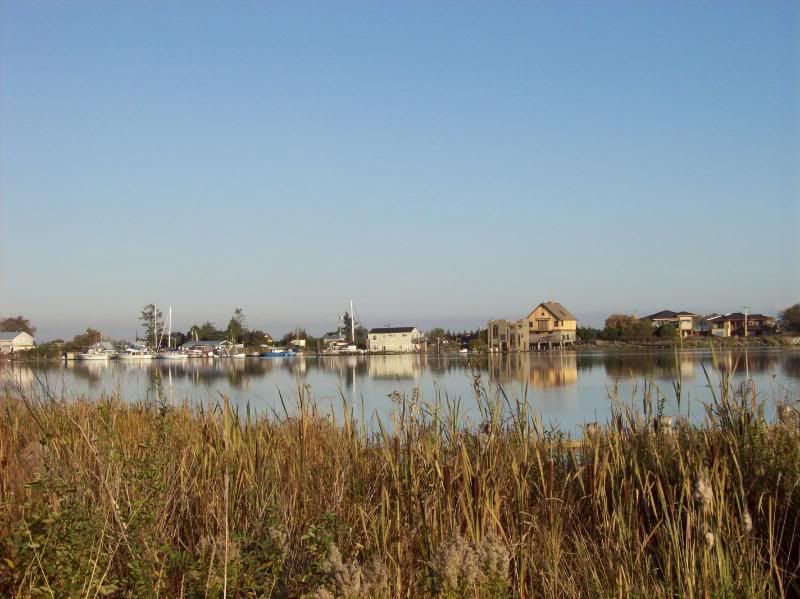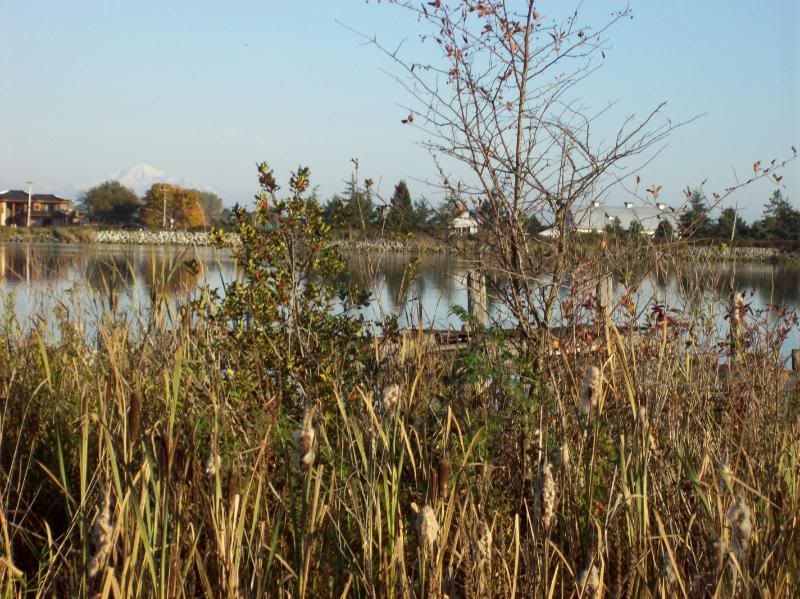 As I mentioned, it is Autumn and almost Hallow'een here, which means it is harvest time for pumpkins. Stopped off at one of the local farms which sells pumpkins, gourds, and herbs and got these shots.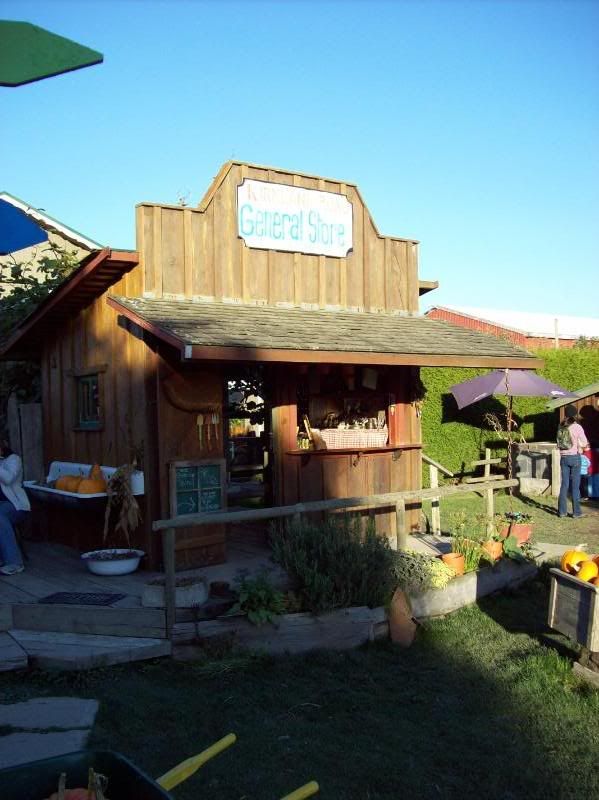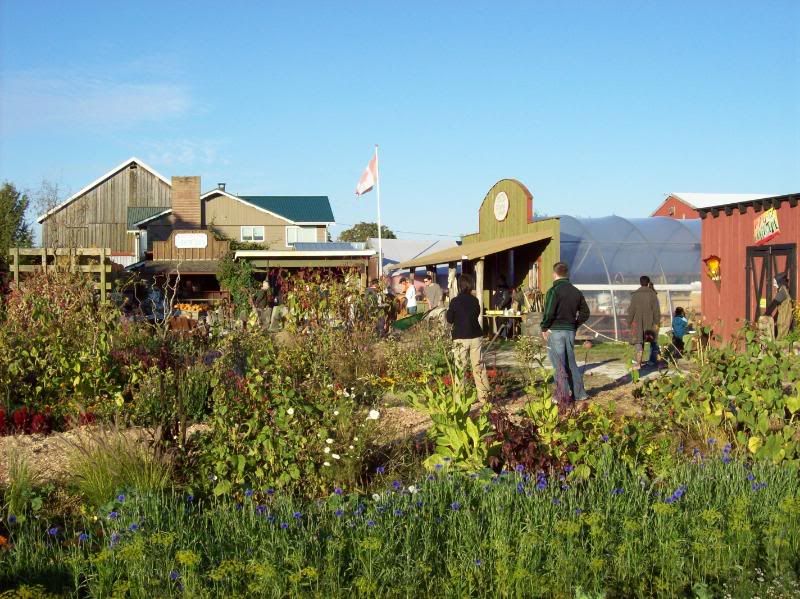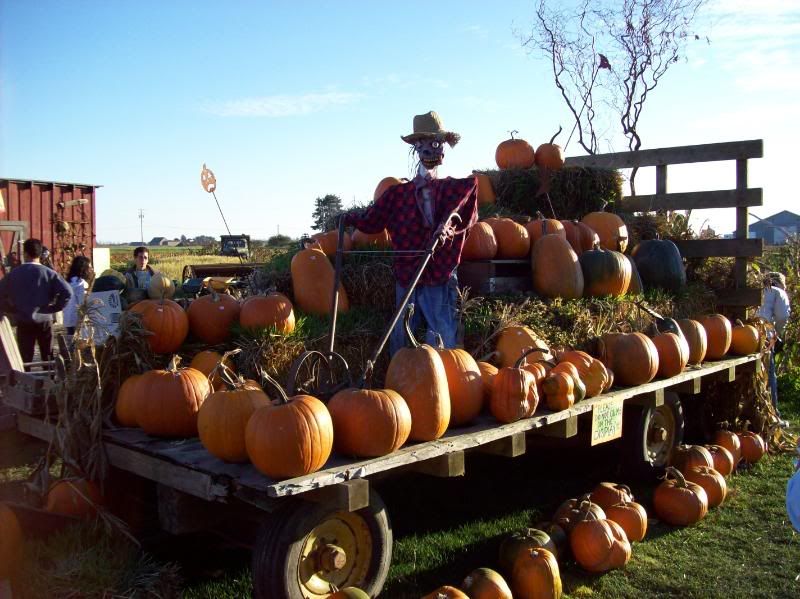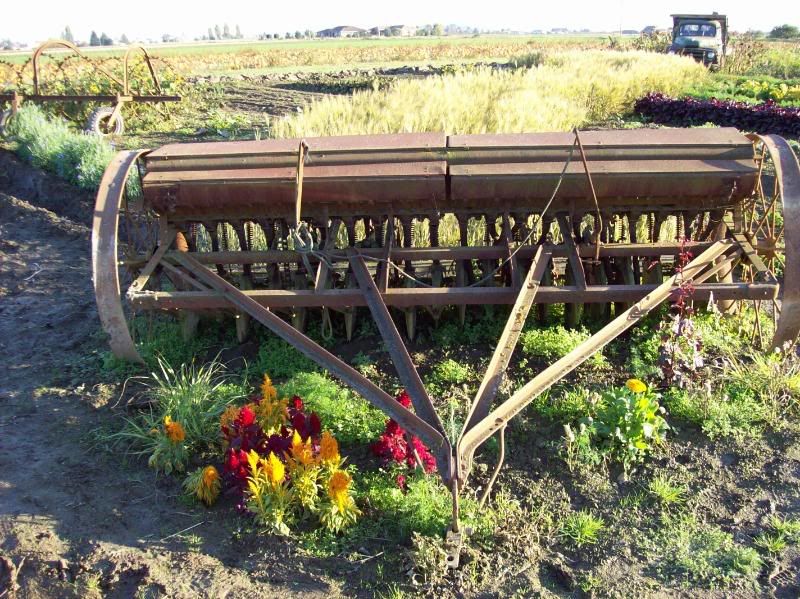 Talked with one of the owners and they graciously allowed me to ride Sabre into the middle of the pumpkin patch in order to get these photo's.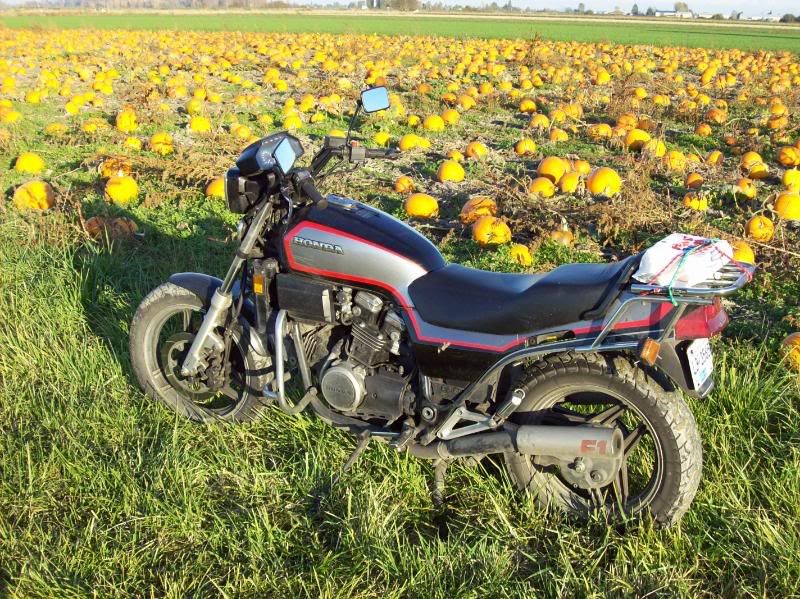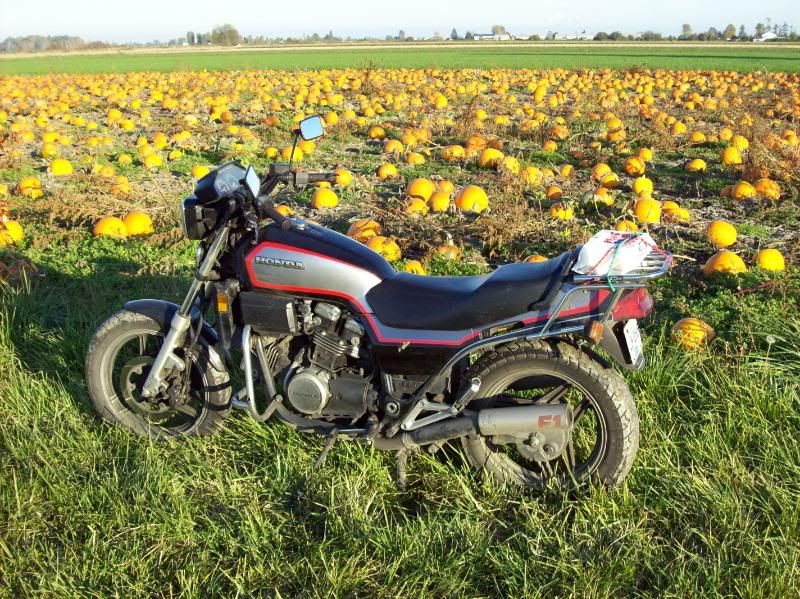 Now, I can only think if one thing better looking then a pretty bike in the middle of a pumpkin patch, and that is a pretty bike in the middle of a pumpkin patch with an even prettier girl standing beside it. Wish I got her name and number.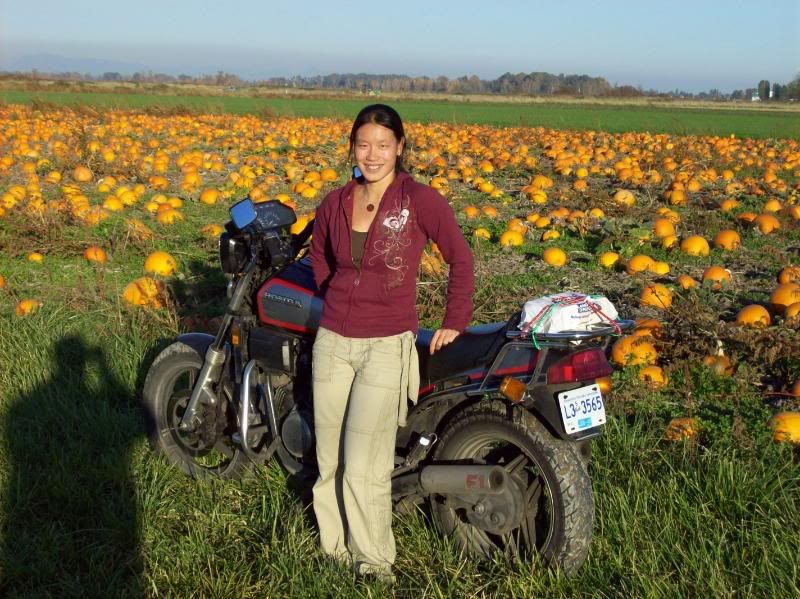 Was hoping to get to the bird and wildlife scancturary on the west end of the island, but they had just closed the gates when I got there, so it was time to head home. The sun was starting to set.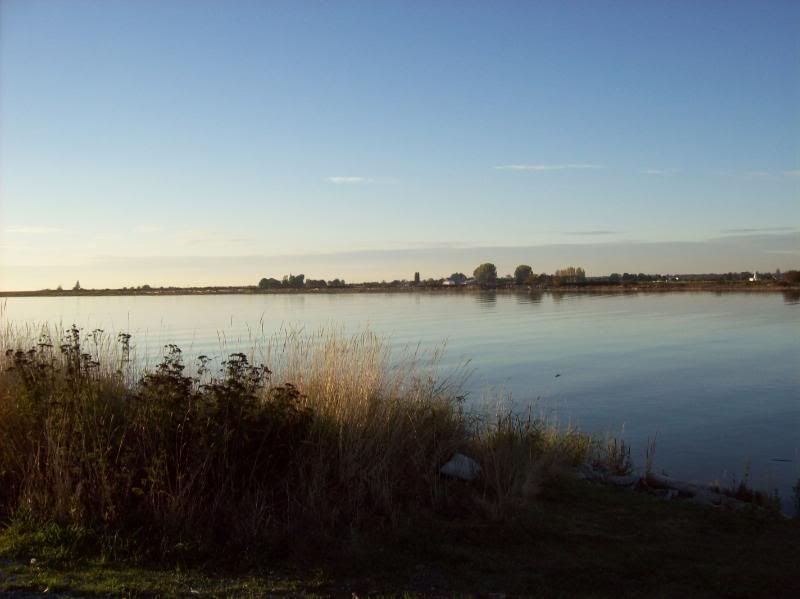 Made one stop on the way home to grab this shot of West Coast First Nations canoe. Talked with the builder of it and he has been building it himself for a few years now. Its a nod to the past.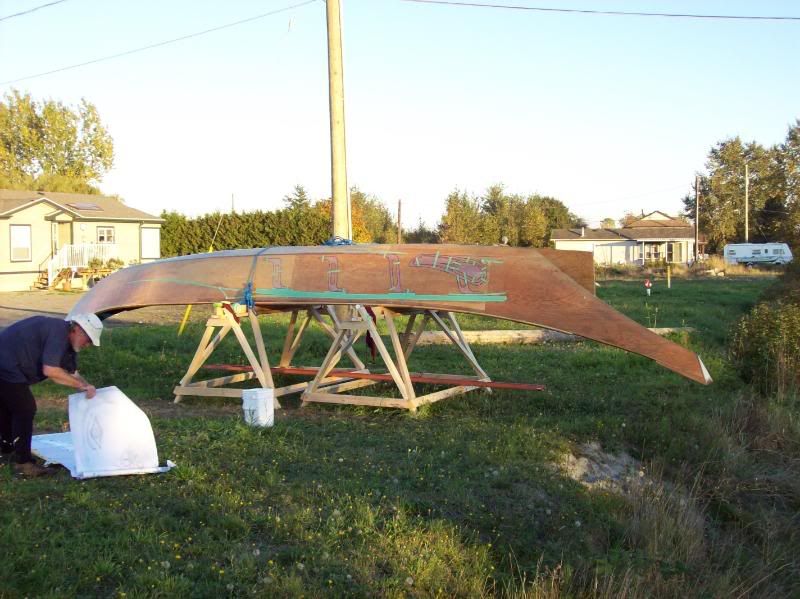 Next up, the Fraser Valley Toy Run......