Day 3:
Got a good night's rest and headed out from Monterey to Nuevo Laredo. We snagged a bite to eat in a little dinner called "Gorditas" where I had a shredded chicken filled quesedilla. Now you hear a lot of comics ragging on Taco Bell and one of the things they mention is that "Gordita" means fat lady. Well at least I've heard them say that, which is actually wrong. Gordita is an adjective and while it does mean fat, it also means thick. Since the word tortilla is feminine(words have gender in Spanish) the adjective has to be in agreement with what it describes. So Gorda is the feminine version of the word fat and the "-ita" ending makes it diminutive. So the full name is tortillas gorditas (thick little tortillas), not chubby little ladies as I've been told more than once.
I turned in my exit visa at Mexican immigration and the clerk was nice enough to fill out the forms for me, just read it and signed it then went on my way. Nick bought some liquor and cigarettes at the duty free shop and I'm considering picking up a car charger for my laptop when we get to the states. I would have bought one in Mexico but electronics are just so much more expensive there. But is it really worth it? I know I'll get use out of it whenever I travel, but I don't own a car and don't intend to do so any time soon. I'll just check the prices once I get to the border, they wanted $60 for one at a Mexican Radio Shack but that's most likely way more expensive than it would be in the US. So either way I'll wait, I'll check the prices when we get there and decide then, As I write this we're waiting for them to deliver Nick's stuff from the duty free shop. Seems that they deliver it to you right before you cross over the bridge to the American side of the border, just it's been ten minutes and no Duty Frees yet. Crossing the border will be interesting because we've got the car packed with all my worldly possessions and a van full of stuff crossing the Mexican border is bound to get attention from customs. When we reach our next stop I'll be sure to sniff around for another hotspot and see if I can post this along with my photos. I've got them all resized and ready to go, I just need internet.
Ok, border crossing was much easier that I thought it would be. We just got a cursory inspection then headed out into Texas. There was a second checkpoint where they were checking for illegals but we just flashed our passports and they let us pass. Now we're looking for a gas station and- ahah! There's one right here, it's called "Love's" that's interesting. Hmm, wonder if they have wifi...
Yes, they do. But you have to pay for it, and I'm not that desperate for a fix. Yes, I am an information junkie and the internet is my drug of choice. Not really, but I do miss my intenet connection.
There was this swarm of butterflies as drove out of Laredo and they were everywhere, like leaves kicked up by a storm. We pulled into Fort Stockton and wandered around looking for first a gas station then a place to eat. IHOP was actually closed, we were tempted to form an angry mob and demand pancakes but IHOP's pancakes just aren't worth civil unrest.
We stopped at a greasy spoon type dinner and I had a grilled cheese with hot coco, the grilled cheese was really good but the hot coco was so so. Then again I didn't expect much so I'm not complaining. I'm somewhat tempted to upload this to my palm pilot an go in search of wireless internet, if I get permission. So far we've gone 1,900 miles in three days.
I'm posting this from the Fort Stockton public library which actually has a fairly fast internet connection so here are some pics that I
finally
got to upload.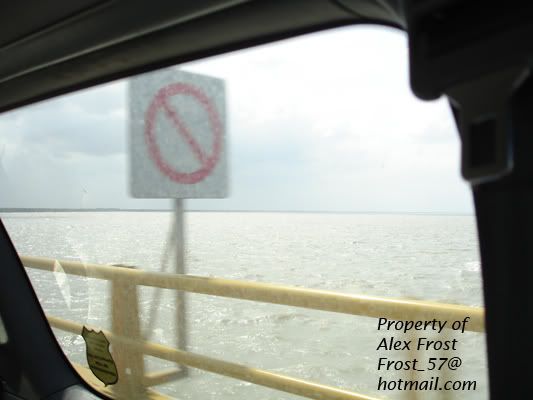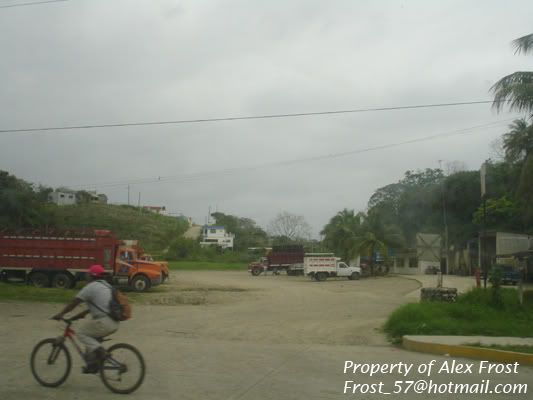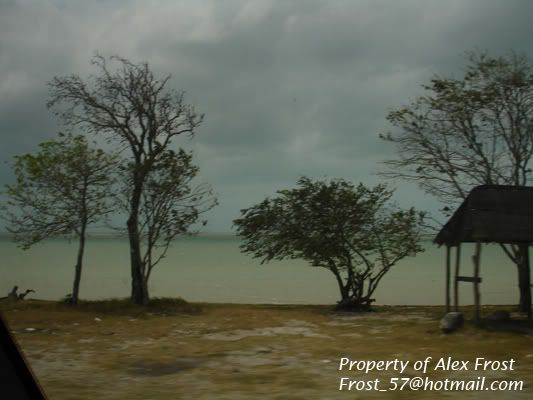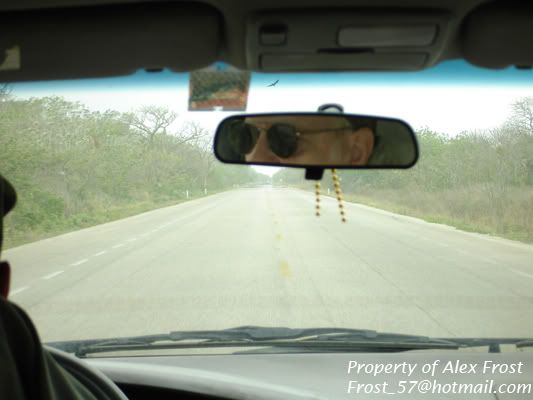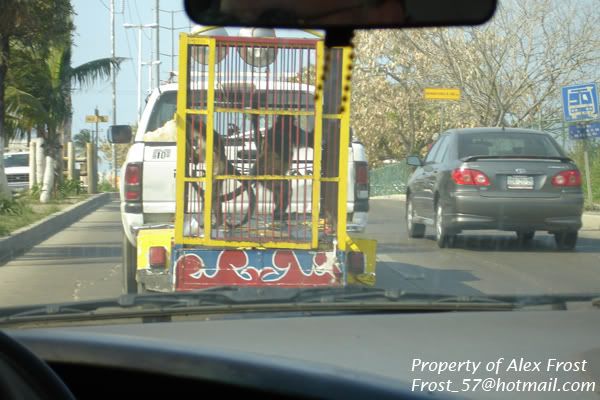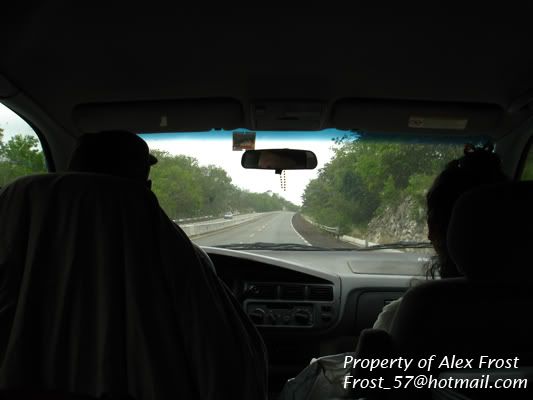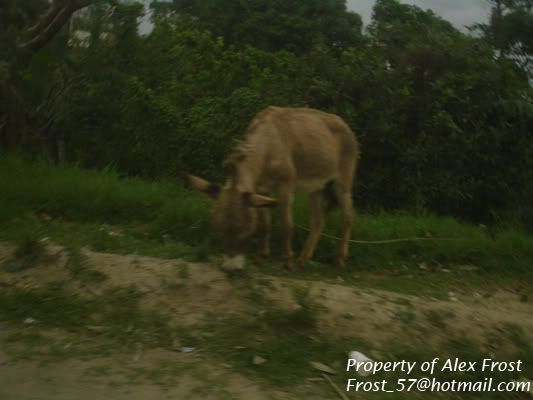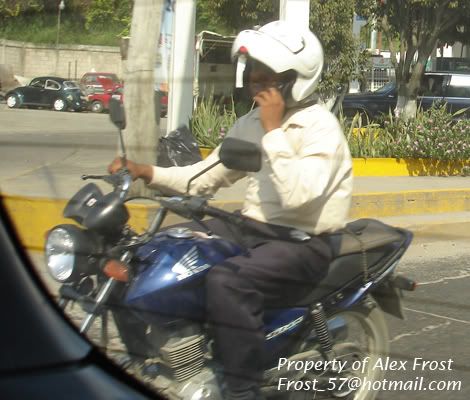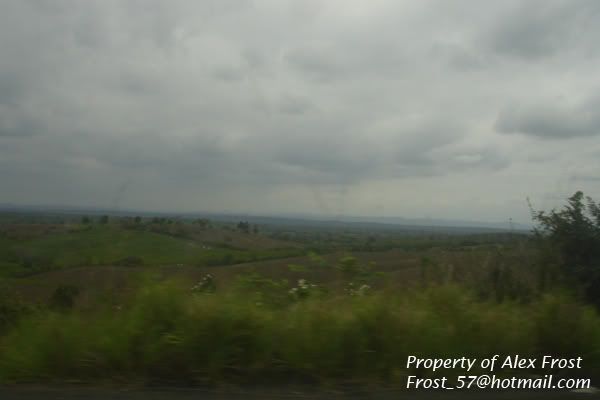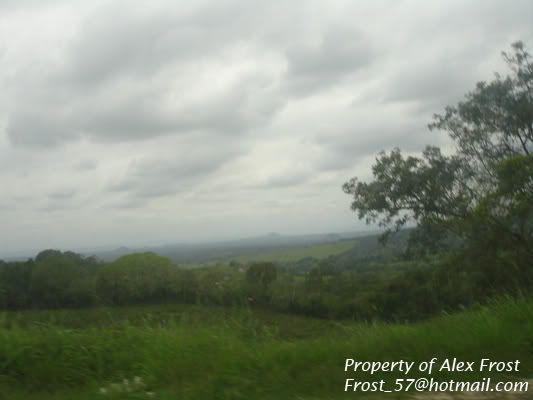 Last night I walked around the downtown in search of wireless and found it but ended up standing in the middle of an empty lot checking my mail when the cops showed up. They asked for my ID and I showed them then explained that I was just trying to check my email. The cop looks at me, "You walked all the way down here to check your email?"
"Yeah."
Kitty signing off.
_________________
I'm starting a petition to cull narrowminded dull people - be afraid Peter, be very afraid....
-Anonymous
Listen to my podcast