Lateness is my middle name. "I'm sorry I'm a little late You know the stripes of a tiger are hard to change" The Noisettes –never forget you.
The days following on are quite monotonous. The same journey, the same grind. Scowled at by a teenager in the back of a Mercedes. The Vance and Hines as I pass will give you something to scowl about. Have begun to give the VN some TLC by treating the rust on the front spokes and painting them in zinc primer. The frame is slowing being repainted black.
I wish I had the time to write more frequently. The journey is taking its toll (tiredness kills).
Travelling back at Carmarthen I am ahead of 3 sports bikes, as they pass in excess of 80 I raise my hand as a wave and am ignored. Well that really does p me off. The VN bursts into life and I pass one, two and finally three. I ease back as I approach Cross Hands roundabout but one of the sports bikes doesn't. He clears the roundabout just ahead of the Land Rover. I pass him a few hundred yards further on – he's slowed down, either waiting for his comrades, or because the adrenalin is beginning to smell. None of the 3 follows me any further/closer.
passed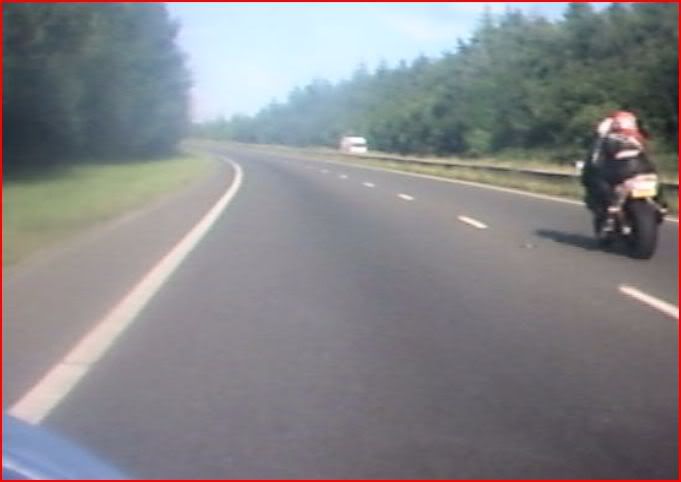 passing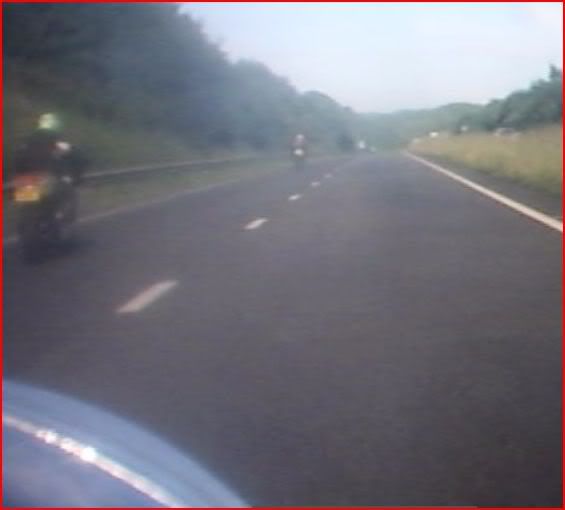 The days have continued and the temperature has dropped, "I feel it in my fingers, I feel it in my toes". It is also getting wetter.
Absolutely peeing down today.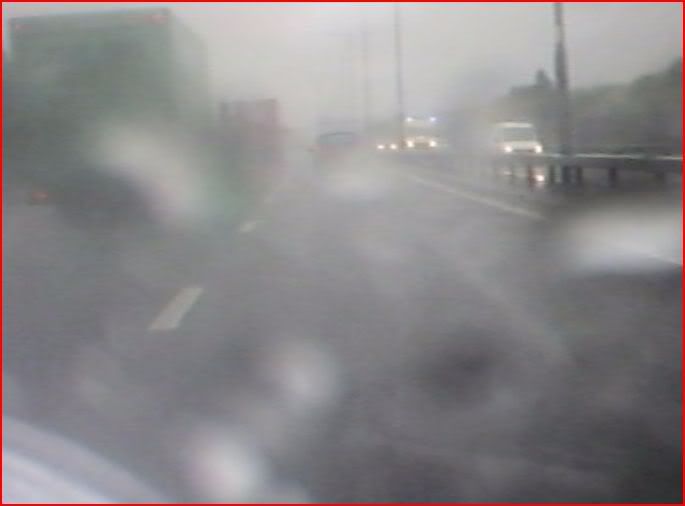 Waterproofs aren't. Journey home I have a Passat on my tail for 50 miles and I am able to keep a reasonable space here and there. As I lean the VN around Pont Abraham, start of the M4, I'm doing between 45 and 50 and the VN is as low as I've had her – my boot is on the tarmac. A little scuff on the sole – fortunately not the Soul.
Shoulder is hurting as the anaesthetic is wearing off and the cortisone injection from Monday is beginning to kick in. Have been in pain with the shoulder since Feb – await a scan.
VN is booked in for the steering head bearings to be done – Martin at Thunder Road tells me not to tell the guys the VN is due in as they'll not turn in for work – obviously don't like working on her.