Cont....
We make it to Clarkston Washington that evening after taking time to rip down the historic old hwy in to Lewiston (just like on page #3 of this blog). This stretch of pavement never gets looses it's appeal but this time we only take time for a single run down in to town as our back-roads detour have made it a long day.
Why not one more picture looking over Lewiston?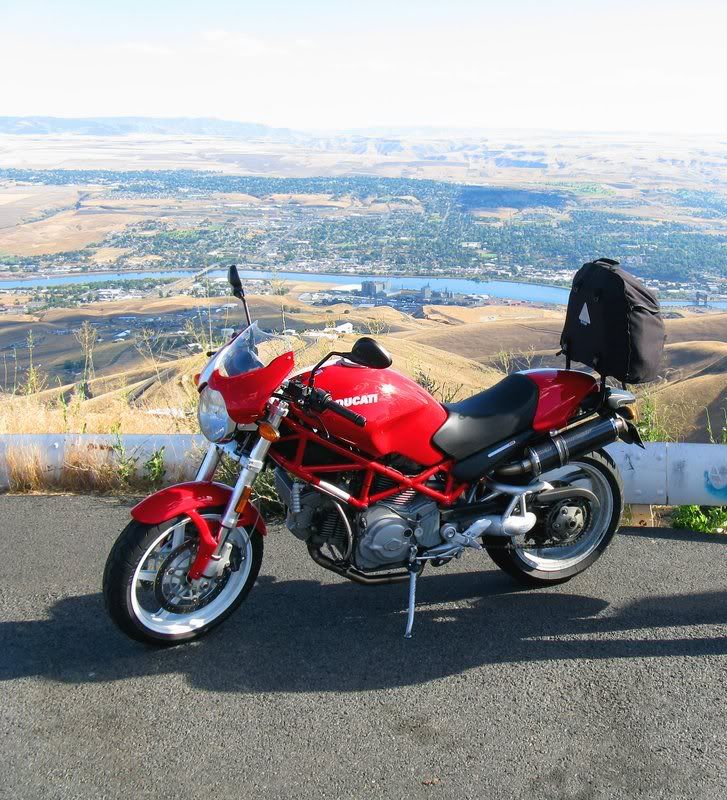 The next morning we head out for the Lolo pass, the road made famous by the road sign showing
"curves for the next 77 miles"
. It's a nice road, but the famous sign has turned it in to a magnet for bikes and there seems to be an inordinate amount of riders along it that are in WAY over their heads. When roads like this get hyped up on the internet it seems like they become a right of passage for every new rider, and on this day it seemed like they were all there. After getting frustrated by following a motorhome wallowing through the corners for 5 miles we discover that it was being held up by the $50K chopper in front of it! It's crazy how all over the road this guy was
Once we could stretch the legs of the bikes it was an awesome ride. I've noticed a hot springs along the way when I travelled through here before but never stopped. It looks like today is the day!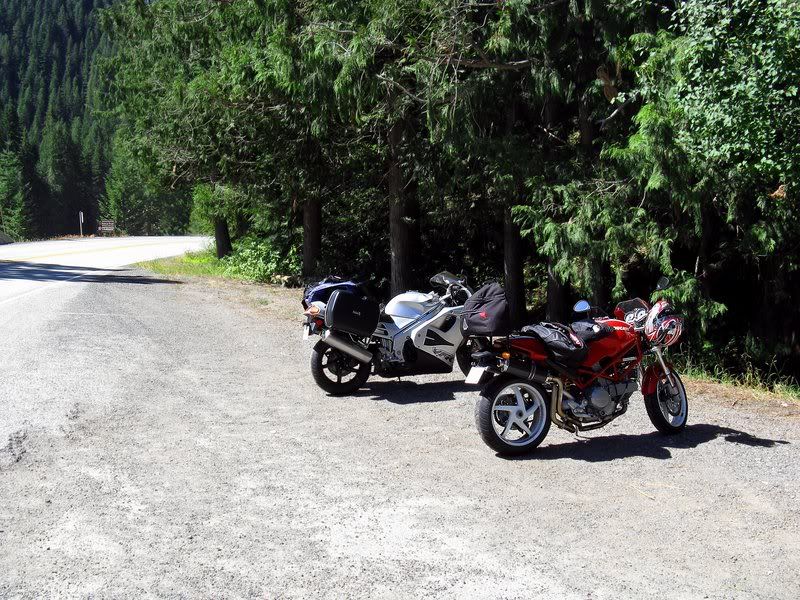 We stop and get in to our suits. On the 1/2 mile hike up to the springs we get warned that it's a favorite spot for nudists. It turns out that there are quite a few nice hotsprings on the hill but all the nakedness makes it tough to get a good picture. I manage to snap this one on the way out without getting anyone in the shot

It's not the best of the springs but it is hairy azz free....
And this one has been cropped for undisclosed reasons.....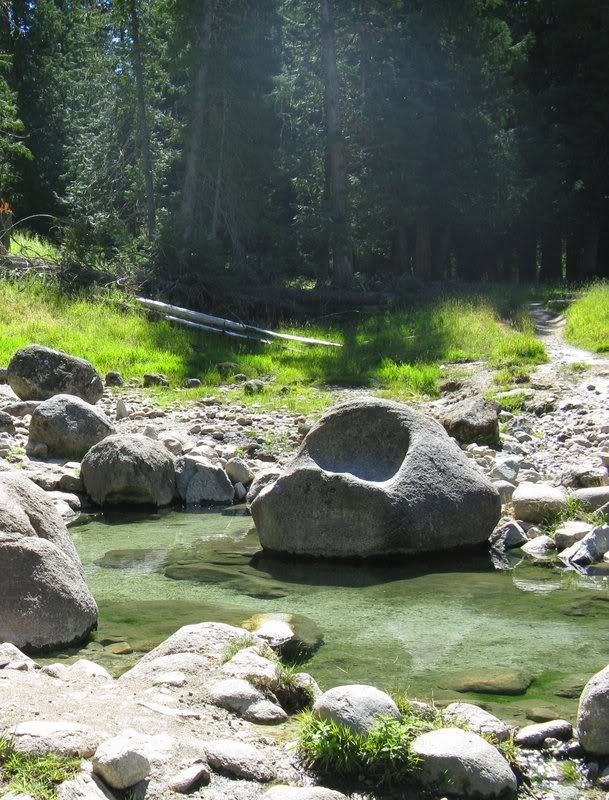 After Lolo we head through Missoula and on to Kalispel where we almost missed getting a room for the evening.