Well, we're starting to look for our next bike already. We're a year or two from purchase but, she seems as excited as me to go look at them.
Thanks for the info and input from the folks I pm'd about the FJR. The position just wasn't comfortable for her.
Right now, our three top choices are:
Yamaha Royal Venture (We both LOVE the '08 two tone);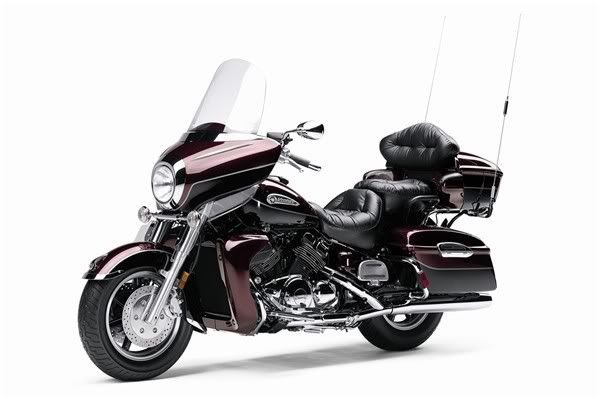 Honda Goldwing Premium Sound Edition;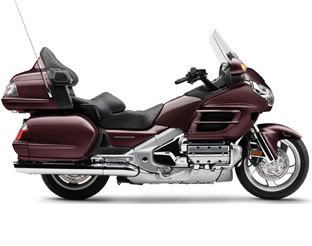 Harley Electra Glide Classic FLHTC;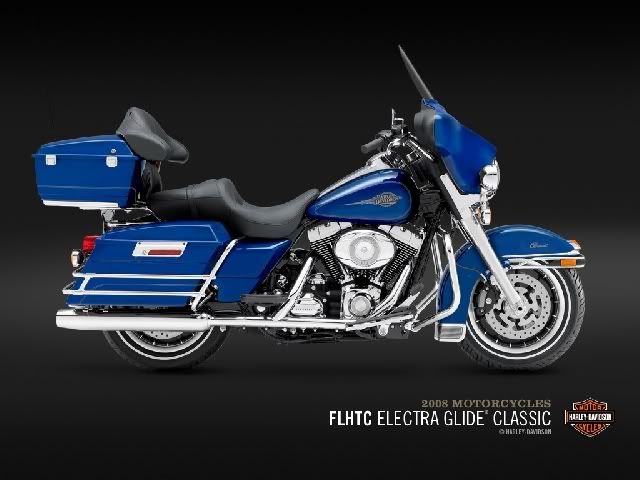 The Yamaha is the top choice at the moment. Other than being carbed, I love everything about it and, it felt the most comfortable with my short legs.
The Honda is number two. They're just so much bike for the money. Slightly less comfortable straddling it but, the balance was superb.
The Harley is a nice bike but, you get fewer options for the same money and, it's just really wide. I felt too stretched when holding it upright.
Next to come will be the test rides. I need to call the Yamaha dealer to set up a test ride (assuming they don't sell it before I call). The Honda dealer is supposed to call when they get one in for me to ride. Finally, the Harley. I'm undecided about even taking a test ride on one this year. I'll probably wait until next Spring at the earliest. Of course, I may be waiting until next Spring to ride any of them to be honest. The only definite maybe for this fall is the Yamaha..... We'll see.
Thanks for listening to me babble!
Have Fun and Stay Safe Out There!