Read 'em and weep boys (and girls)!!
Got another one! Rubia snapped the photo from the side of the parking lot, damn she's good. (-: I'm eating the gut-busters we bought right now.
Attachment: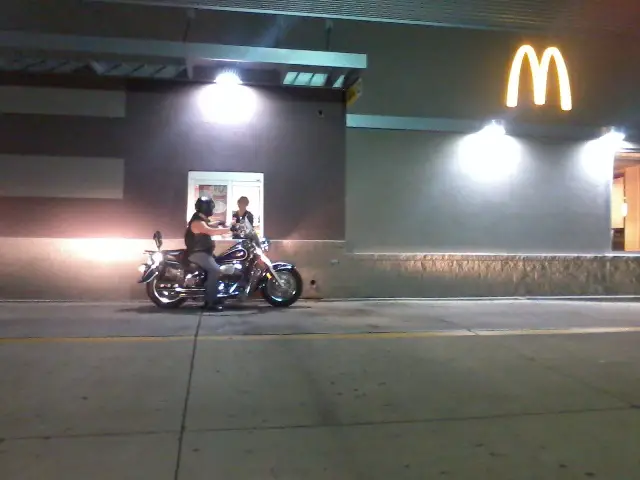 4th meal.jpg [ 137.83 KiB | Viewed 733 times ]
Next challenge! We all know what cattle guards are yeah? The steel grates out in the middle of nowhere to keep cattle from wandering onto busy roads? Your bike with one of those in the frame, bonus points if your bike is actually parked on the guard. Good riding!!
_________________
- Jack of the Green
Current Bike: 2001 Vulcan 800 Classic (PowerSlave)
Previous Bike: 1984 Honda Magna V65 1100 (Grendel)
To Ride an Iron Horse - Jack of the Green's Blog