Well, I picked up a 2006 KLR on Thursday so this one has to go. It's a fantastic bike and has been well maintained. It has a brand new Delkevic stubby exhaust w/ removable baffle, new DID X-ring gold chain and front sprocket (rear was newer and didn't need to be changed), new Conti Sport Attacks, DIY fender eliminator, and a fused 12V outlet under the rear seat. The bike does have some CF upgrades ("go fast bling") that the previous owner put on. Extras included. This would make a great bike for someone to learn on (as I did) or to be converted to track use and raced. The bike has around 19,XXX miles on it and may have more if I take it out on the weekends.
I'll be up front about the bad on the bike. It's been down before. No major damage to the bike, but it does have two small dings smaller than a dime in the tank, and the handlebars are tweaked and make light contact with the tank (a source of one of the dings) at full lock to the right. The radiator is also slightly tweaked but it's only a cosmetic issue and works 100%. The front and rear seat have two small tears, around and inch, that were repaired by the previous owner.
I'll hopefully get some pictures up here in the next few days, soon as I get another working camera.
Asking $2200 obo
Pictures: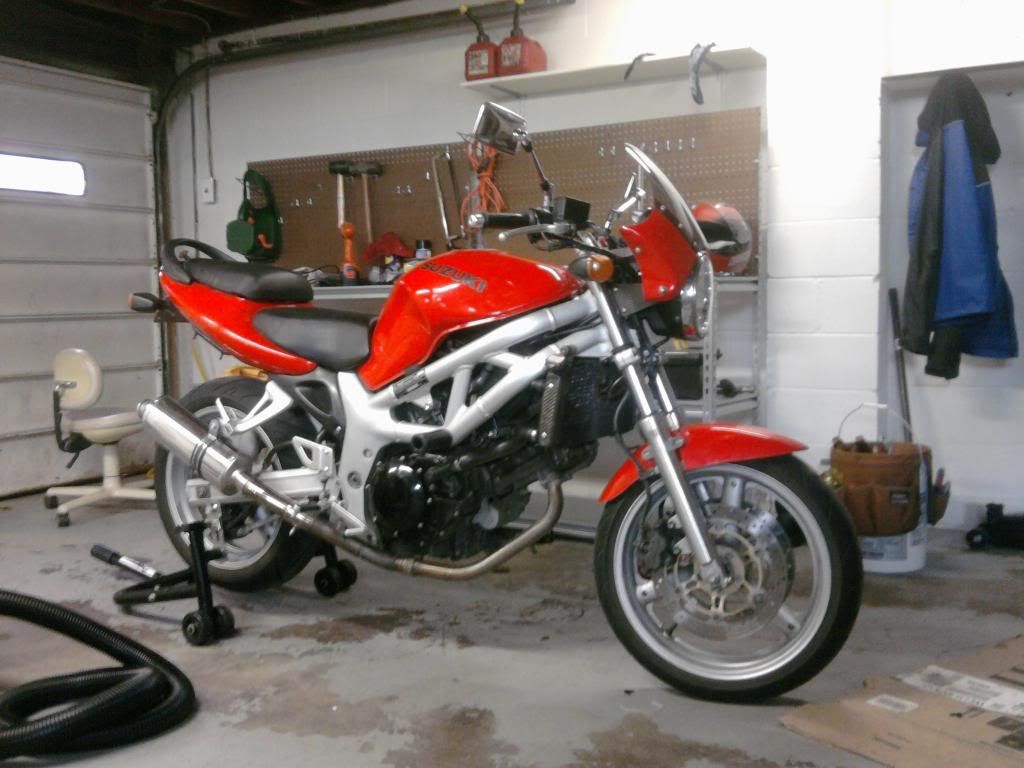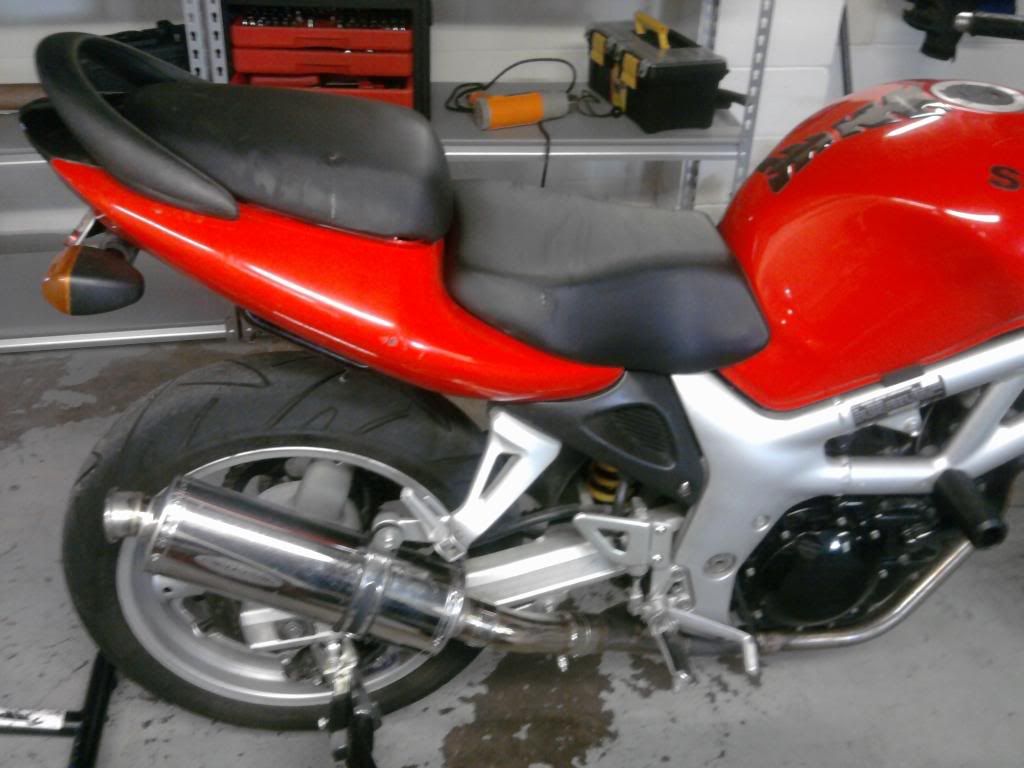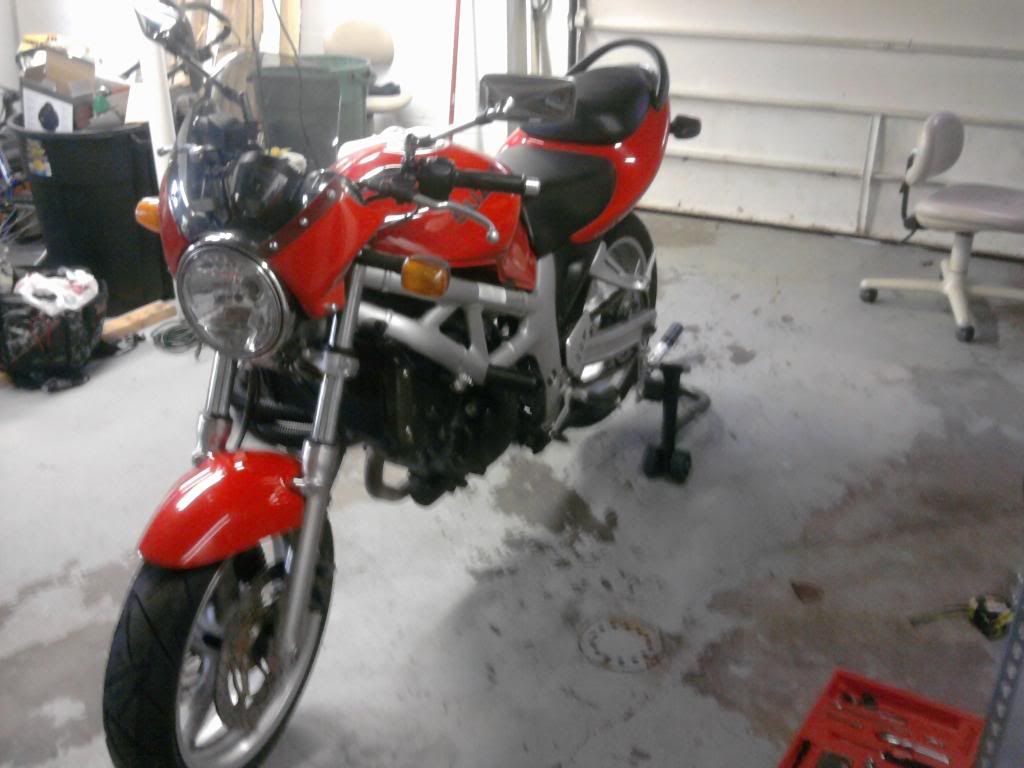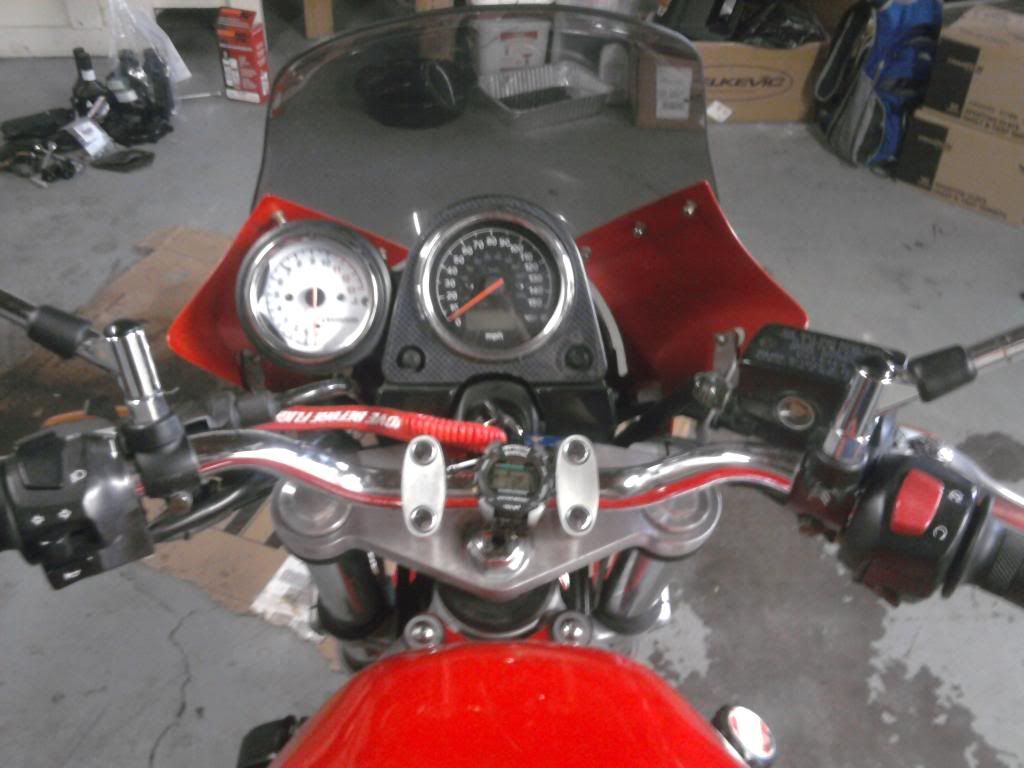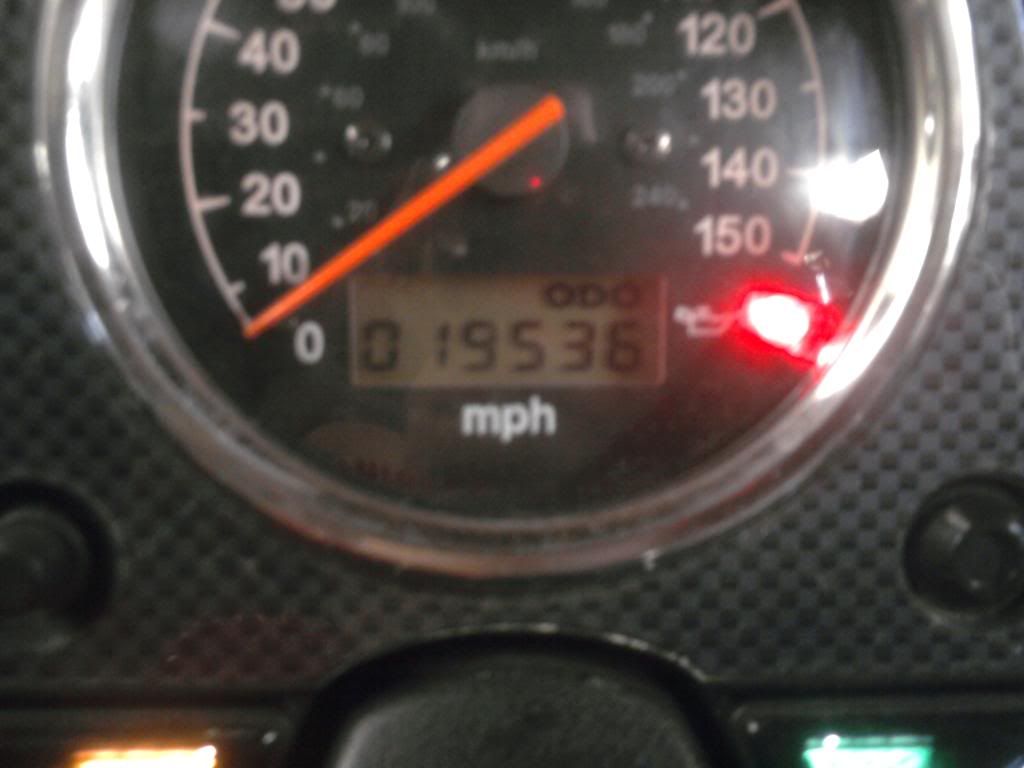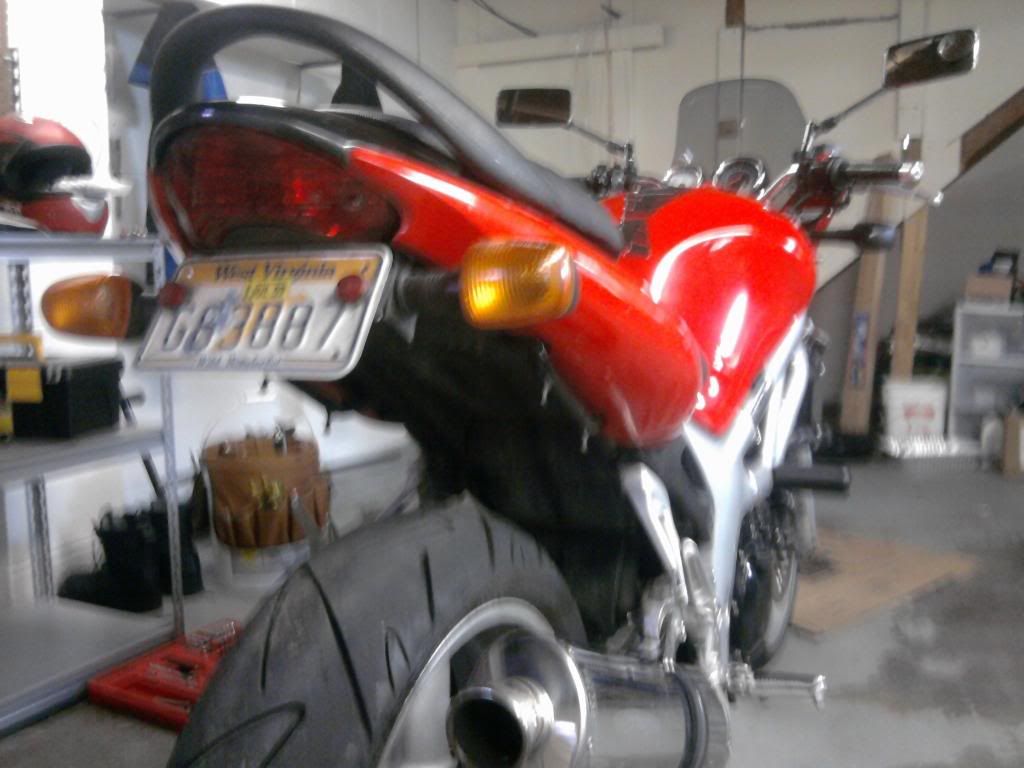 Later,
Chrome...