hello all! Brand new rider (in training) here. I'm scheduled to take Action Motorcycle School's course starting on the 19th. I did (very likely foolishly) buy a new Ninja 650R after researching for a couple of months and then visiting the dealer and sitting on the bike for a while, and then asked them to store the bike until the 25th (I finish the class on the 24th, so I don't want the bike in my possession until I've completed the class) and will then spend a while practicing what I learn in the course until I feel comfortable to take to the streets.
I've wanted a bike for a very long time but never had any friends who rode and never got around to it. Decided to make it happen and take it slow (minus the buying the bike before I had the class done!)
Been lurking on these forums for a while and I know I'll likely take some abuse for making the decision to buy the bike without having any experience, but I'll live with my decision if it turns out to be the wrong one. Just excited to get to learning to ride and this forum has been helpful and interesting
I'll post up my experience in the training school in a couple of weeks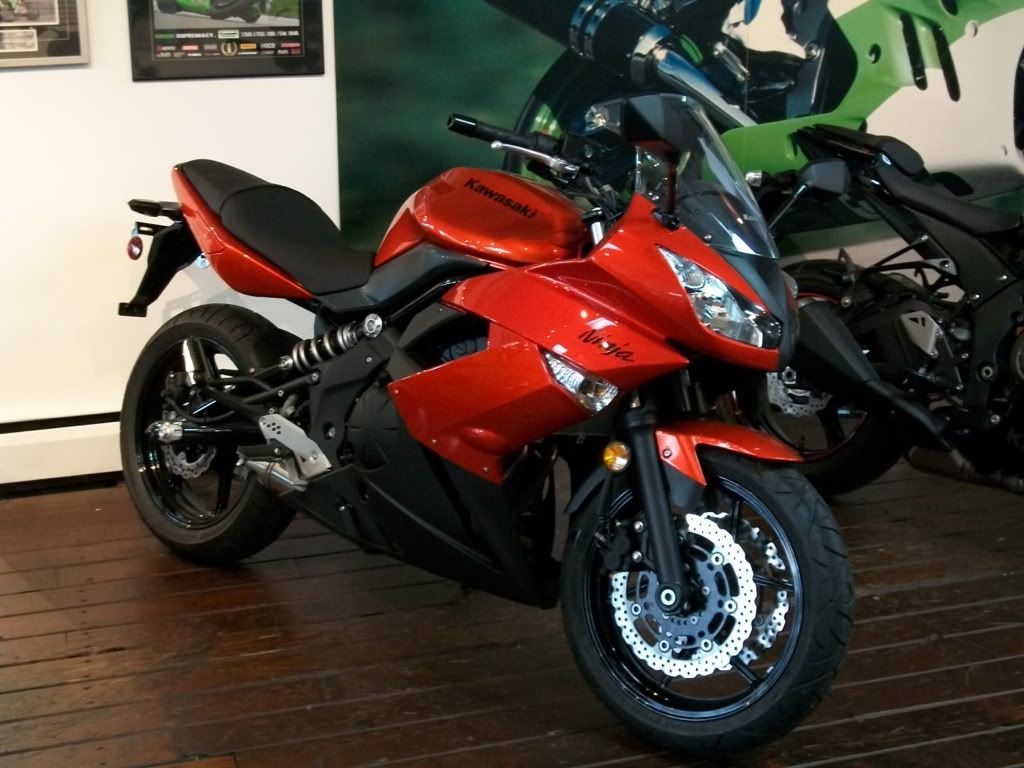 this is the bike still on the showroom floor with a sold "do not sit on" sign. I can't wait.
I'm no speed demon but after reading for a couple of months and scouring forums, and then sitting on the bike, I was sold on it. I would have preferred a used one but couldn't find anything on craigslist so I went with it new. I may regret it, but I can't wait to get started!