Administrator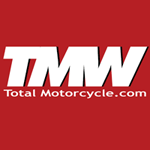 Joined: Sat Nov 22, 2003 7:00 pm
Posts: 35846
Real Name: Mike
Sex: Male
Years Riding: 26
My Motorcycle: 2013 Moto Guzzi V7 Stone
Location: Waterloo, Ontario
ZRex wrote:
This is a great site, glad to be on here.

I ride a 2002 Kawasaki ZRX1200R that I bought new, literally still in the box in February 2002. There are two great things about having a brother 5 years older than you, when you are 10 and get in a fight at school you realize getting hit by a 10 year old kid is no big deal compared to you're brother and his friends hitting you, which makes you're friends think you are tough, the other great thing is that I got to do things way before I was old enough, like riding his motorcycle, so I have gone from riding his early 80's Honda CR80 to almost 30 years later riding a ZRX1200R with a few bikes in between. Most of the bike's I have owned were nothing special except to me, like a XR70 that vibrated so much it blistered both of my hands so badly I could not write, although I still rode the next day (with gloves), I had a KE 100 that had a bent fork, the bars actually turned to the left several inches when you were going straight, a KLX250 that everything seemed to break at once, but thankfully I can't complain about anything on my ZRX, everything just works like it is supposed to, anyway this really is a great site.
Ahhh, I so envy you owing the ZRX1200R... that's one of the bikes that has always been on my short list. How is the performance and handling of it?
Sounds like you have a lot of background knowledge, experience and good little pearls of wisdom to share, I look forward to reading more!

Mike
_________________
2017 Motorcycle Model Guides
2016 Motorcycle Model Guides
Total Motorcycle is official Media/Press for Aprilia, Benelli, Beta, Bimota, BMW, Brammo, Buell, Can-Am, CCW, Ducati, EBR, Harley-Davidson, Honda, Husqvarna, Husaberg, Hyosung, Indian, Kawasaki, KTM, KYMCO, Moto Guzzi, Moto Morini, MV Agusta, Norton, Phantom, Piaggio, Polaris, Ridley, Roehr, Royal Enfield, Suzuki, Triumph, Ural, Vespa, Victory, Yamaha and Zero.